NM State gets back on track with commanding showings against UNM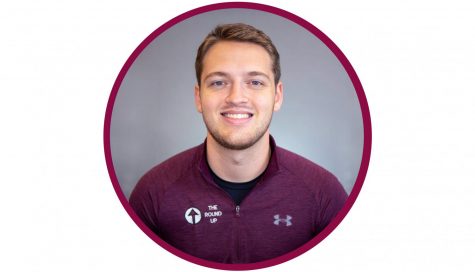 More stories from James Martin
The New Mexico State softball team rebounded from back-to-back losses with a strong showing against in-state foe UNM, downing the Lobos in both games of Tuesday's doubleheader to clinch this year's rivalry series.
The Aggies' offensive wrecking crew did their part in game one, registering eight hits including a one-homer, two-RBI showing from freshman Mya Felder, but the story was junior RHP Samaria Diaz's utter dominance from the mound.
NM State's ace carried a perfect game into the sixth inning, striking out 13 (a career mark) and finishing with just one hit allowed — for her second straight start — and zero runs. Diaz even showed what she can do with her back against the wall, forcing two Lobo outs with the bases loaded and preserving the NM State lead that would soon extend to a game-ending eight-run advantage in the back end of the frame.
"Samaria has always been a very talented pitcher. I feel like her attention to detail, studying hitters, watching game film, coming up with a very detailed plan of how she's going to attack them, is really paying off for her," head coach Kathy Rodolph said. "We've been pushing harder and working harder than we have all season long and I'm grateful that it showed up [tonight]."
It looked like UNM would put up a greater fight in the back half of the doubleheader, taking a 3-0 lead in the second inning, but NM State's hitting responded immediately, with Nikki Butler smacking a solo shot out the park to recapture some momentum.
That would propel the Aggies to scoring four in the third inning and a whopping six in the fourth, with another home run from Felder and Butler each and a Felder 2 RBI double highlighting the prolific production from the plate.
Analise De La Roca would come in and provide another scoreless inning from the mound to clinch the game in just five innings, improving NM State to 17-14 on the season and giving them some much needed confidence as WAC play resumes this weekend when Rodolph's squad hosts Utah Valley.
"I think that we can take this momentum into conference, and I think we really needed it," Felder said. "As a team, for our confidence… They [the pitching staff] have our back and we [the hitters] have their back, and I think that's great going in to conference."
NM State would finish the day outhitting UNM 18 to five while shutting the Lobos out in all but one inning defensively speaking.
Following the Aggies' brutal stretch of schedule where they played four top-25 teams nationally and their less than desirable start to conference play this past weekend in Seattle (losing two of the three games), a balanced, dominant performance like this — in a rivalry no less — is exactly what the Aggies should hope to see as they go for a fifth consecutive WAC regular season title.
About the Writer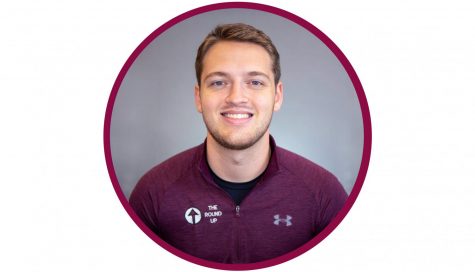 James Martin, Sports Editor
A Las Cruces native, James Martin enters his third year at The Round Up and first as assistant editor. The junior loves Minecraft and good vibes...