NMSU President Floros: Most of tuition increase will go directly back to students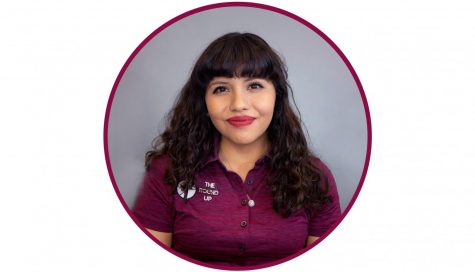 More stories from Marianne Salas
New Mexico State University's Board of Regents approved a six percent tuition increase for the 2019-2020 school year last Friday in a 3-2 vote.
When presenting the tuition and fees budget guidelines, Andrew J. Burke, Ph.D. called on Chancellor Dan Arvizu to make several opening statements regarding the tuition increase proposal.
Chancellor Arvizu attributed the necessity to raise tuition to the approach that NMSU has taken in regards to scholarships, leading to a budget deficit. Chancellor Arvizu reaffirmed NMSU's commitment to continue honoring student scholarships and financial aid while being able to retain high-quality faculty and staff despite not being granted the full allocation of a four percent compensation package by state legislature.
"As we look through the lens of the students, what you will hear us talk about is that today, on average, our students are paying less out-of-pocket on tuition, fees, books and supplies and room and board than they were ten years ago," Arvizu said.
Student out-of-pocket costs are determined by adding the total cost of education for the academic year, including room and board for students that reside on-campus and subtracting it from the combination of merit scholarships, federal grants, and any other type of scholarships or financial aid received by students.
Out-of-pocket costs have remained steady since the 2008-2009 academic year, with the amount spent in 2018 being $418 less than what was spent in 2008. In 2008, students spent an average of $9,500 versus $9,082 in 2018 in out-of-pocket costs.
Tuition and fees are the third-largest contributor to the NMSU-Las Cruces main campus budget, constituting 21.5 percent of total funds for the 2018-2019 school year. Tuition and fees is directly behind federal sources, with state sources making up nearly forty percent of the overall budget.
The greatest use of budget funds included spending on instruction, research, public services and student aid and scholarships.
Burke, who is currently serving as NMSU's senior vice president of administration and finance, noted that over the next two years, the university will require a nine percent increase in order to absorb the cost of the scholarship program with six percent being implemented in the 2019-2020 fiscal year.
Tuition rates are shown to drive revenue and any increase in freshmen class size will drive merit scholarship costs. Tuition rates increased by six percent in the 2019-2020 school year will bring in an estimated 4.8 million dollars, with a three percent increase in 2020-2021 raising an additional 2.5 million in revenue.
President John Floros assured the Board of Regents that even with the suggested increase, the amount of funding being put into student scholarships will be greater or equal to amounts in previous years. Floros also noted the importance of providing incentives such as salary raises for the retention of NMSU faculty and staff.
"Although we are increasing tuition, most of the money will go back to students that will allow us to provide salary raises and invest strategically in some areas that we have not invested in for quite some time as a university," Floros said.
Floros also attributed the tuition increase as being a factor in allowing NMSU to become more competitive in its recruitment, appeal and retention of students.
"It will allow us to become a better university when it comes to outreach, extension and in communicating with our communities and our industry. It will make us a better university overall," Floros said.
Leave a Comment
About the Writer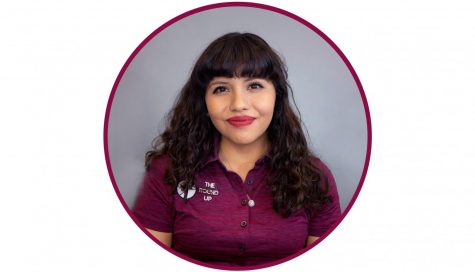 Marianne Salas, Political Writer
Marianne Salas is a senior at NMSU pursuing a double-major in English and Government with a supplementary major in Law & Society. She will be attending...