Aggies close gap on first-place GCU with series win
Hang on for a minute...we're trying to find some more stories you might like.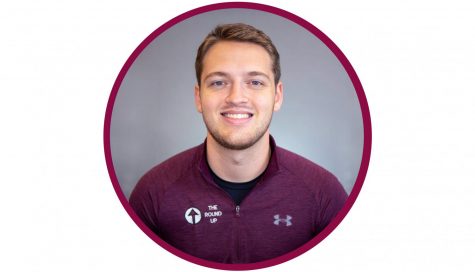 More stories from James Martin
A Saturday doubleheader split was good enough to give New Mexico State (23-19, 6-5 WAC) the series win over conference leading Grand Canyon (27-19, 9-3 WAC), avenging their 6-4 loss in the opener with a 4-0 defensive masterclass of a win in the late game to seal the weekend tie.
It was evident the series would be tight when the two teams kicked things off Friday night, with the Aggies pulling out a 4-2 victory thanks to a two-run walk off home run by junior catcher Shelby Shultes that cleared the back wall by just inches.
Game one would follow suit. The teams traded homers in the second to tie things at 2-2 before GCU added three more runs by the end of the fifth inning. NM State would respond with a two run bottom of the inning as a result of RBIs from seniors Victoria Castro and Kelsey Horton, and even have a chance at the game in the bottom of the seventh after the Lopes tacked on an additional run, but with runners on first and third and the winning run at the plate, Castro was unable to finish the job.
The Aggies would turn it around on the defensive end in game two, holding the Lopes scoreless on just five hits for their sixth shutout of the season and overcoming a sluggish offensive start with big, timely hits down the stretch.
Analise De La Roca (6-4, 2.84 ERA) did her job, keeping GCU cold through five innings before Samaria Diaz finished the job, striking out three of the five batters she faced to pick up the save.
"We're battling, and our defense is tops in the conference now. If you saw us with a lot of new pieces, that might not have been the case, but we pride ourselves on playing hard defense every time," head coach Kathy Rodolph said. "It's not talent driven."
According to Rodolph, that hard defense makes things easier on the Aggies when they're up to bat, and it showed in the form of two two-run home runs by freshman Kayla Bowen in the fifth (for NM State's second hit of the game at that point) and junior Nikki Butler in the sixth.
NM State has been inconsistent of late, winning every other game in each of their last 11, but winning two out of three against Grand Canyon at least keeps the Aggies' hopes of winning a fifth straight WAC title in play (though Rodolph admits that thought isn't camping out in the team's minds as they entering the home stretch of the season).
"To be honest with you, we're just trying to get back to play… We have made a collective commitment to continue to get better, and at the end of the day, we're going to go to that tournament and we're going to give it everything we have to continue on the journey we set," Rodolph said. "We haven't been playing with a lot of confidence, and we haven't really been able to own our moments when we had them. Sometimes we would try too hard, sometimes we wouldn't try hard enough, but what I'm collectively seeing, more people are contributing so the load's not as heavy.
"What comes first: playing better or feeling better about playing, you know? So, I feel like the big challenge and the message that I've sent to them is our thoughts are very important."
The Aggies will travel to Albuquerque to take on UNM this Thursday before returning home to take the diamond against UMKC for another WAC weekend series.

Hang on for a minute...we're trying to find some more stories you might like.
About the Writer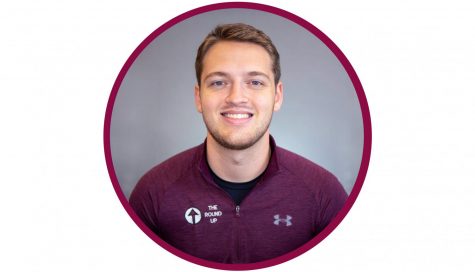 James Martin, Sports Editor
A Las Cruces native, James Martin enters his third year at The Round Up and first as assistant editor. The junior loves Minecraft and good vibes...