NMSU looks to create more eco-friendly campus in lieu of recently-celebrated Earth Day
Hang on for a minute...we're trying to find some more stories you might like.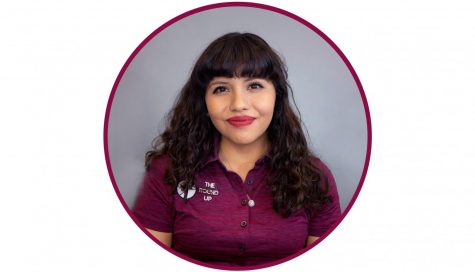 More stories from Marianne Salas
Questions of how New Mexico State University may better address sustainability in their practices have arisen with the passage of Earth Day April 22.
The first Earth Day was scheduled to take place in the spring of 1970 by Senator Gaylord Nelson, who wanted to call attention to the lack of environmental regulations in federal law.
As mentioned by the Environmental Protection Agency, over 20 million Americans participated in the celebration of the first Earth Day. The EPA was established later that year by President Richard Nixon, with the approval of the House and Senate.
Since Joni Newcomer's retirement last fall, activity by the NMSU Office of Sustainability has lessened as they undergo a change in leadership. The office has not formally participated in the annual Earth Day Fair held at the Plaza de Las Cruces since 2017, despite attendance by some staff members in the last two years.
In her years of serving as facilities sustainability manager, Newcomer launched nine initiatives for the Office of Sustainability to improve upon: relationships, energy reduction, waste reduction, water, climate, food and health, green buildings, social justice and transportation.
Allison Jenks, who has replaced Newcomer as Facilities Sustainability Manager, said one of her goals for the Office of Sustainability is to recreate an environment where students, staff and faculty may come in and voice their ideas and concerns.
Jenks also noted several recent transitions by NMSU in order to make the campus more eco-friendly.
"All of our new buildings over a certain size are required to be lead silver and for any buildings below that size we still try to incorporate green building practices. We also finished the STARS report, which is the Sustainability Tracking Assessment Rating System and received gold, which is really awesome," Jenks said.
For Jenks, green-building practices is ensuring energy efficiency, water efficiency, that a building's heating, ventilation and air conditioning system (HVAC) is properly sized and that the materials being produced do not off-gas, or emit byproducts.
Jenks, who was in attendance at this year's Earth Day Fair but not tabling, commented on the variety of people and organizations participating.
"Las Cruces has a Sustainability Manager that was there along with a bunch of quote-on, 'What do you think the city should work on?', NMSU had different departments there in addition to a lot of non-profits just all working on and discussing different hiking hazards, native plants, and all sorts of stuff," Jenks said.
Though the Office of Sustainability is adjusting to new leadership, its transition has not forestalled progress on sustainable practices in other departments.
Because of the work of NMSU graduate students and two Environmental Engineering professors, NMSU's College of Engineering may soon be making great strides towards sustainability.
According to a press release by the College of Engineering, a team consisting of NMSU graduate students and Environmental Engineering professors Pei Xu, Ph.D. and Nirmala Khandan are currently working on a pilot-scale research project at the Jacobs A. Hands Wastewater Treatment Facility.
Their research involves the development of a water treatment process that would turn urban wastewater into drinking water while also allowing for the production of algal biomass to be used as fertilizer and biofuel.
The press release notes that, based on a technique created by Khandan himself, wastewater travels into bioreactors that utilize algae to convert carbon, nitrogen, and phosphorous into biological matter. A second treatment process undertakes the algal-induced waste to separate the water from the algal material.
Xu told the Engineering Media that the "removal of algae from the wastewater is challenging" and that in order to transfer the water back into the river, it cannot be "full of algae," thereby providing an incentive to use the algae for fertilizer and biomass production.
Hang on for a minute...we're trying to find some more stories you might like.
About the Writer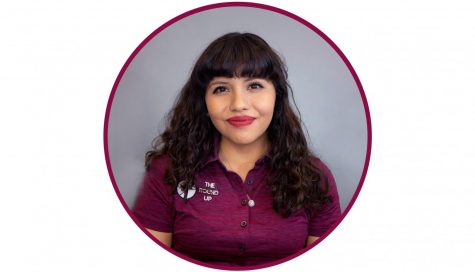 Marianne Salas, Political Writer
Marianne Salas is a senior at NMSU pursuing a double-major in English and Government with a supplementary major in Law & Society. She will be attending...