NMSU hosts second annual Two Nations, One Water Summit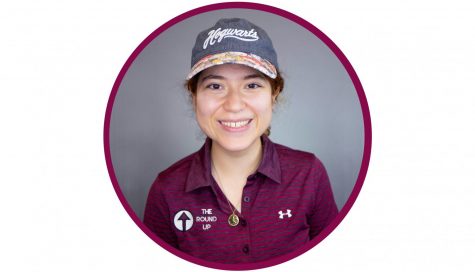 More stories from Lauren Roman
New Mexico State University hosted the Two Nations, One Water Summit's second annual conference at the Farm and Ranch Museum last week.
The Two Nations One Water Summit Conference is an event in which people can learn about drought and water management in New Mexico, Texas and Mexico.
The conference kicked off, on Tuesday, with a field trip to the U.S. Bureau of Reclamation's Brackish Groundwater National Desalination Research Facility in Alamogordo. The Las Cruces community, students included, were welcome to learn about the process of desalination — the act of cleaning water.
Rakhila Manenova, a student who graduated with her Bachelor's in Biology, was one of the students who participated in the trip.
"I want to explore more since New Mexico has a big issue with water, so I'm really curious about the future work that is going to be involved," Manenova said. "It's pretty exciting."
Karen Medina, a student getting her master's degree in Industrial Engineering, also attended the trip.
"I work for the USGS [U.S. Geological Survey] and what I do at my work is related to what they are going to be presenting for the Two Nations One Water," Medina said. "We take water levels for all the wells and aquifers around here."
Attendees engaged in breakout sessions and panel discussions with industry professionals and students who spoke out on critical issues such as salinity management, water policies, and sustainable urban water security at the conference Wednesday and Thursday.
Karen Ford serves as the head of Water Public Relations. Her company is contracted by the New Mexico Water Resources Research Institute. They put on events, bring people in to help with financing, speakers and the registration process.
"We do that sort of nuts and bolts thing, but we are also very engaged with water issues and are interested in the whole premise that is going on here with this event," Ford said.
Ford proceeded to discuss the problem of drought in New Mexico.
"The population is growing, but guess what doesn't grow? The water resource," Ford said. "You're not getting any more of it. We have the same amount of water on this earth that we had when the dinosaurs roamed, but we don't have any more water than that. It's all just being recycled and repurposed around."
She also commented on climate change as well.
"There will be a whole thing on climate change as well," Ford said. "Climate change will exasperate drought. If you thought it was dry before it may get drier, hotter and windier in the future. And, there may be some more extreme weather events that will come too. So, how can we repurpose ourselves to learn how to capture water when it does rain if you do get these incredible downpours to capture the rain and to use it for the future."
Although drought is a prevalent problem, especially for farmers in New Mexico, Ford provided the countermeasures that are being used to handle the issue.
"I have also worked in the Rio Grande Valley in Texas, which is another big agricultural center. And, so, we worked with an irrigation district and a bunch of people down there on how to make farming and agriculture more efficient and conservative with water," Ford said. "So, instead of flood irrigation, now they're looking at drip and putting lines out to irrigate on plants and things. But they've also become more efficient in irrigation with pipes."
About the Writer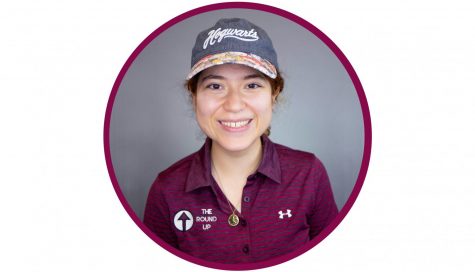 Lauren Roman, Staff Writer


Lauren Roman is a junior double majoring in Animation and Marketing at New Mexico State University. She has been a staff writer for the Round...