Residence halls face price hike for upcoming academic year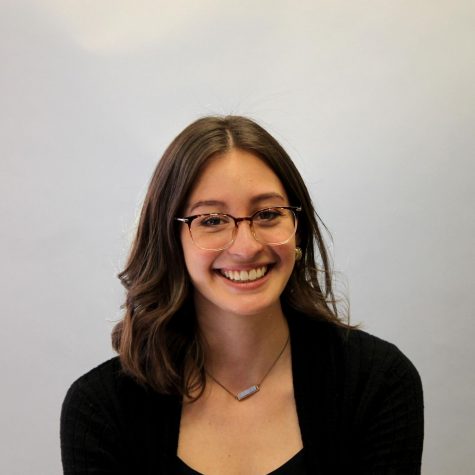 More stories from Alanna Herrera
Students at new Mexico State University should expect to pay an average of 2.6 percent more for campus housing beginning next school year.
The hike, apart of a five-year rate approval, was passed by the Board of Regents in April of 2017, according to Director of Auxiliary Business Support Kim Huddleston.
Huddleston said the increased rates came in part to leverage a general rise in the cost of living as well as a need to prove that the new residence hall, Juniper Hall, could be supported by revenue.
"I don't want it to sound like we wanted to build a new hall so we jacked up the prices, because that has nothing to do with it. We just had to show how much money we would have available," Huddleston said. "To do that we had to set the rates so we could show that."
With the median contract rent for "renter-occupied housing units paying cash rent," or the monthly cost of occupying a house, apartment or mobile home ringing in at $547 according to the US Census Bureau from 2017, the cost of campus living can be considered an outlier.
With an average increase of 12.2 percent from the 2014-15 academic year to the upcoming 2019-20 year, Huddleston said the yearly increases were minute and cheaper in comparison to the general increasing cost to live in Las Cruces.
"Costs increase every year–for anybody and everybody– and we're trying to keep the rates affordable by not increasing at the same rates as the cost of living increases," Huddleston said. "Usually that's about four percent."
The average rate of increase was three percent over four years, Huddleston explained, which is the same as past years, and takes a variety of components into account.
"Generally the cost of increase has to do with labor cost, we employ over 100 students, and with minimum wage going up, with staff, the cost of utilities increases, the cost of repairs and maintenance increases," Huddleston said. "All of that increases every year with the cost of living."
A recent and heavy aspect of price inflation has to do with the passage of the minimum wage bill by Governor Michelle Lujan Grisham, Huddleston said.
"The wage increase over the next few years is a huge percentage, so we have to look at how much money we need to turn back into the buildings to keep on maintenance, so we need to see what the deferred maintenance costs are increasing, what wages are increasing, we need to look at the cost for utilities," Huddleston said. "That's really what we look at when we look at how much we should increase the prices."
Huddleston added living on campus comes with many benefits other apartment complexes just can't meet.
"The most important benefit is the evidence that students who live on campus have a higher graduation rate, and within the first four years of graduating high school, so it's two part," Huddleston said.
Huddleston said living off campus comes with added distraction and little to no support from faculty fellows, resident assistants and hall councils.
"If you don't have access to all of that, and you live in one of the other locations off campus, it might take you five years to go through school, or even six years to graduate," Huddleston said. "The amount of money that it costs you those last two years to graduate is incredibly high- compared to the difference of living on campus."
SIDE BY SIDE
At a Board of Regents meeting held earlier this April, the annual cost of living on campus at NMSU was $976 cheaper than in-state competitor The University of New Mexico, and $3,514 cheaper than the University of Arizona for the fiscal year 2017.
Yet, looking deeper into monthly rates of comparable rooms at UNM and NMSU, NMSU was the more costly choice.
The Lobo Rainforest's two bedroom, two bathroom apartment similar to Chamisa Village, has its cheapest rate listed online at $650 per 10-month lease, while Chamisa's two-bedroom, one-bath chimes in at $675 for 10 months for the upcoming year.
Similarly, Casas at UNM is laid out much like Pinon Hall at NMSU. The suite-style, two-bed one bath at UNM is $519 for 10-months, while NMSU's similar model is $565 divided over a 10-month period.
Huddleston said the first-glance comparison is shy of noticing how the leases are managed and maintained.
"Those [UNM residence halls] are managed by third-parties. Those are called P3s, Private Public Partnerships. We looked at doing one, but we no longer controlled the increases to the prices," Huddleston said. "They could raise the prices at anytime, to whatever they want."
Huddleston warned to look beyond the webpages when making comparisons.
Rising housing prices are just one of the many increases NMSU students will see in the upcoming year. Meal plans are also increasing by 2.6 percent, Huddleston said, amidst inflating tuition, fees and parking passes.
View Comments (2)
About the Writer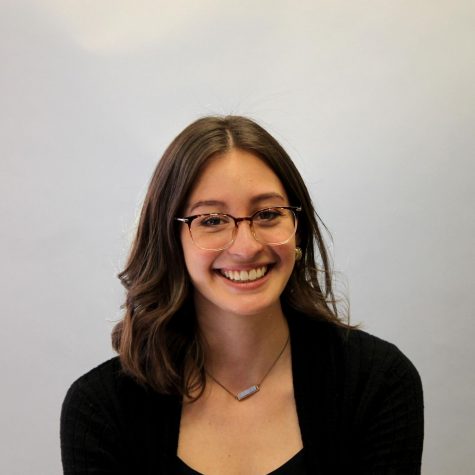 Alanna Herrera, Editor in Chief
Alanna Herrera is entering her fourth year at The Round Up, taking on her second year as Editor-in-Chief. She is a senior with a passion for storytelling...