NM State wraps up fall camp with season on the horizon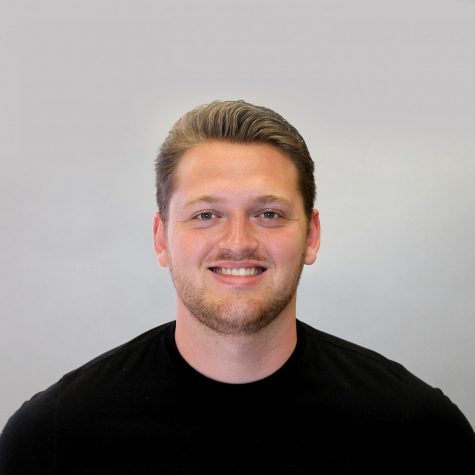 More stories from James Martin
It's safe to say last football season was far from the encore head coach Doug Martin and the program were looking for following a bowl-winning 2017 run, but with the start of the new school year among us and fall camp coming to a close this week, it's finally time for Aggie fans gear up for a long awaited 2019 campaign chock-full of storylines.
Let's take a look at a few of the bigger ones as week one quickly approaches.
No quarterback controversy this year
One of the biggest question marks from last offseason has turned into one of the team's greatest certainties with Josh Adkins' rise from third-string potential-packed prospect to quarterback of the future and present of the position in 2018.
Adkins threw for over 2500 yards and 13 scores after getting thrown into the fire midway through his redshirt-freshman season and showed the kind of arm strength, football I.Q. and leadership skills Martin values in his signal callers.
With experience under his belt, no quarterback battle taking first team reps away and the Aggie offense already trending in the right direction since the switch under center, Adkins is primed to take a big leap from an already impressive year one.
Consistency among offensive skill positions
NM State's offense averaged 31 points a game after Adkins resumed full-time starter duties — a better than 17 point jump from the opening four games where they struggled to find their way with a lot of new faces.
Luckily for Martin and his squad, a lot of those faces are back and ready to build on a strong second half showing. Over 68 percent of the Aggies' receiving and 91 percent of the Aggies' rushing production returns with the likes of OJ Clark, Drew Dan, Christian Gibson and Jason Huntley — who was named to the Earl Campbell Tyler Rose Award watch list for best earlier this month — coming back for their senior seasons.
The chemistry from quarterback to playmakers will only get stronger over a full offseason, and that paired with the emergence of new standout weapons out wide like Terrell Warner, Jared Wyatt and Baylor-transfer Tony Nicholson sets the unit up for a high ceiling and continued progression.
Offensive line injuries could play major role
A lot of the offense's success hinders on the line play, though, and as of right now, that's a relative unknown.
Senior mainstay Sage Doxtater is expected to miss some time for NM State's o-line, joining a laundry list of injured o-linemen that include Blake Walker and Evan Tafoya-Vallo, who are both likely out for the season, creating what's been a revolving door up front for the Aggies throughout fall camp.
If there's any group on a football team that needs constancy in the lineup, it's the offensive line. Instability and a forced reliance on inexperience could derail what should otherwise be a potent attack.
A bounce back season needed on defense
After a surprise surge in 2017 and a solid first few games last year (considering the lack of help they had at the time), the NM State defense really hit a snag as the season progressed, allowing more than 507 yards of total offense and 42 points per game in their last seven.
Most of the defense returns, with the nation's leading tackler in Javahn Ferguson coming back and Shamad Lomax returning to his natural position of corner back among others. Hopefully for the Aggies, defensive coordinator Frank Spaziani's group will be able to regroup with another offseason of work, but that'll have to happen if NM State hopes to improve on a 3-9 2018.
One of the toughest schedules in recent memory
NM State faces a brutal slate of teams in its second season as an independent after their departure from the Sun Belt, with four games scheduled against teams that brought home 10 or more wins last year, including Mountain West champion Fresno State and one of, if not the greatest program in college football history in Alabama — who start the season ranked No. 2 in the country — on the road in just the second week of the season.
It doesn't get much easier to start, with the Aggies opening the year against No. 23 Washington State on the road as 33-point underdogs, putting all their work over the offseason to a taxing test right off the bat.
Leave a Comment
About the Writer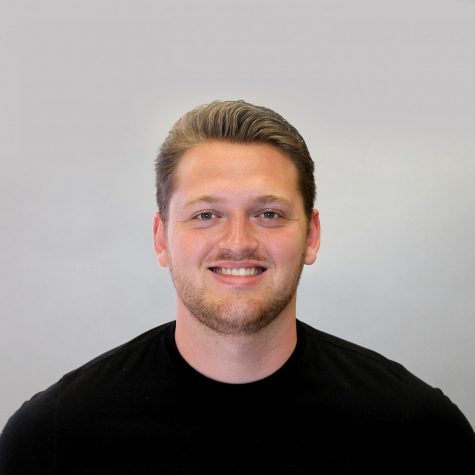 James Martin, Sports Editor
A Las Cruces native, James Martin enters his fourth year at The Round Up and second as Sports editor. The senior loves Minecraft and good vibes and is...