Digital ID offers alternative form of NMSU event entry
Hang on for a minute...we're trying to find some more stories you might like.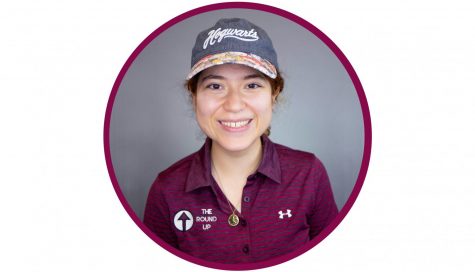 More stories from Lauren Roman
New Mexico State University is now offering a Digital ID app for students through the NMSU Presence system — an app that currently allows students to view upcoming dates and times for events.
Students can access a QR code through Digital ID that is meant to provide smoother access into sports activities and club events.
Ann Coombes Goodman, associate vice president of student development and dean of students, explained the benefits of "Digital ID" and the point system that will go alongside it.
"Digital ID allows for event hosts to 'check-in' students in a more efficient and accurate manner," Goodman said. "No more long lines and hard to read signatures."
The Digital ID allows students to be incentivized for attending events as entries will tally points to use toward "Aggie Swag." The award pool will include t-shirts, cowbells and discounts for different vendors around town.
"At this point, we haven't solidified those point levels, however for any event that we use the Digital ID check-in option we are randomly giving out something using the check-in list," Goodman said.
Goodman hopes the fun awards students can win mixed with its proven efficiency will encourage students to "engage in the activities and programs that Campus Activities, ASNMSU, student organizations, and others host."
Director of Public Relations for the Associated Students of New Mexico State University, Fallon Murphy explained how students can sign up for the app.
"Once you download Digital ID on your phone, you can sign in with your NMSU email so that you can be sent a PIN number," Murphy said. "After that, a personalized digital ID code is made."
Robert Mullen, a second-year student majoring in Studio Art explained his hesitation for using the app.
"I don't know. I honestly don't trust most applications because they're usually made by a third party that doesn't understand security protocol," Mullen said.
Mullen continued to explain his preference for the Aggie ID card.
"It's fairly easy to memorize a twelve-digit code. And almost all of them begin with 800, so it's not that difficult of a thing," Mullen said. "Besides, if you carry your ID, it's basically the same thing as having the phone app, except it's less hackable."
Another student, Olivia Tedder, a Hotel, Restaurant and Tourism Management major entering her fourth year had a different outlook on the program.
"I think it's pretty cool. If I forget my ID, which I do a lot, I have to purchase three cards," Olivia said. "If I had it on my phone, I wouldn't lose it, because I would already have my information."
When asked about concerns, she had none.
"NMSU has me create a super long password for MyNMSU [account], so I'm sure the app will be totally secure and have no issues," Tedder said.
Hang on for a minute...we're trying to find some more stories you might like.
About the Writer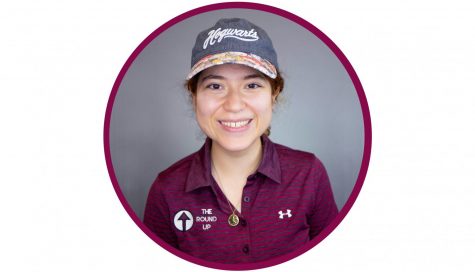 Lauren Roman, Staff Writer


Lauren Roman is a junior double majoring in Animation and Marketing at New Mexico State University. She has been a staff writer for the Round...