ASNMSU holds first meeting of the fall semester  
Hang on for a minute...we're trying to find some more stories you might like.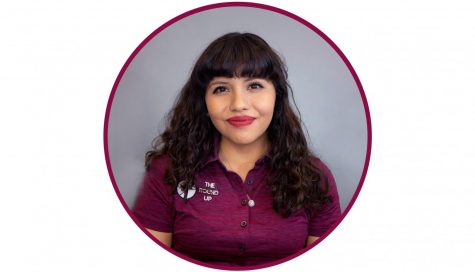 More stories from Marianne Salas
The 63rd Senate of the Associated Students of New Mexico State University held their first meeting of the fall semester on Thursday, Aug. 29.
Items on the agenda included reports from executive officers, special committees and college councils. Filling in for the Assistant Director of Activities, Chief of Staff Adan Armijo said that ASNMSU is currently in the process of looking for a new Director of Activities.
The Senate confirmed Anthony Soto for the position of comptroller, Harley Rogers for attorney general and Diana Estala for the position of chief justice of the ASNMSU Supreme Court.
Vice President Melina Burnside also noted three letters of resignation that she had accepted on behalf of the Senate. Among those who resigned included Senator Ana Maldanodo from the College of Arts and Sciences, Alexa De La Torre of Health and Social Services and Senator Ali Seyedkavoosi of the Graduate School.
Debate ensued among the Senators regarding the passage of Bill 24, an appropriations bill put forth by Aggies Without Limits. formerly Engineers Without Borders, the nonprofit student organization requested reimbursement for expenses incurred during a trip to Guatemala, including medical expenses.
Aggies Without Limits annually selects an international service project by which members travel to a designated location and perform various acts of community service. The Aggies Without Limits 2019 Summer Project involved several NMSU students traveling to Guatemala in order to build a water system for a remote village lacking access to clean drinking water.
Burnside, a member of Aggies Without Limits, said that before the construction of a gravity water system, the community's access to water came from a single pipe connected to a spring in the next town.
"The pipe was turned on from 4 p.m. to 6 p.m. Residents got access to it for two hours and it wasn't even clean water. They had to boil everything. 300 people getting access to water for an hour and a half to two hours is insane," Burnside said.
Student volunteers who went on the trip were given a preventative shot beforehand. Despite this, a number of students fell ill during and after the trip. Burnside attributed the sickness felt by the students to the possible exposure of unfamiliar pathogens or the use of unclean water in the preparation of meals.
Senators Angel Salcido and Emily Beker questioned whether or not ASNMSU can provide reimbursement for medical expenses incurred during the trip as preventative measures or as a result of proximity to unclean drinking water.
Beker reminded her fellow senators that granting reimbursement for such expenses may set a precedent and could not be evaluated only on a case-by-case basis.
Senators Jarod Peterman, Laura Laemmle and others claimed the due to the nature of the trip, such costs were warranted.
Senator Josiah Armstrong also noted that such expenses would be classified under normal operating expenses. The 2018-2019 ASNMSU law book defines operating expenses as "expenses that reoccur and are required for the normal functioning of the organization over the course of the academic year."
Hang on for a minute...we're trying to find some more stories you might like.
About the Writer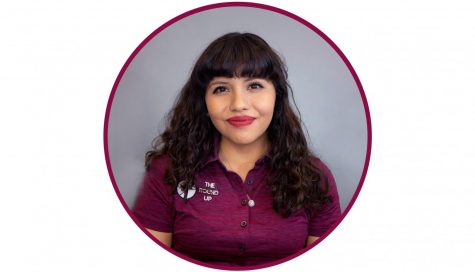 Marianne Salas, Political Writer
Marianne Salas is a senior at NMSU pursuing a double-major in English and Government with a supplementary major in Law & Society. She will be attending...