Know your foe: The Alabama Crimson Tide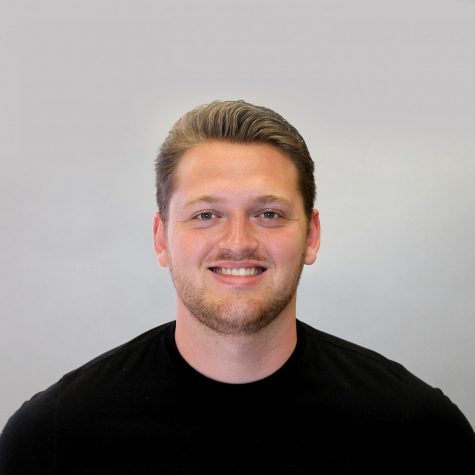 More stories from James Martin
Things don't get any easier for the New Mexico State football team following last weekend's 58-7 throttling by No. 22 Washington State, as the Aggies go on the road to face college football's premiere powerhouse in No 2 ranked Alabama. It's no secret how good the Crimson Tide have been, especially in the Nick Saban era, but to get a better look at the 11-time National Champions, I asked The Crimson White Sports Editor James Benedetto a few questions.
National Championship or bust seems to be the standard for any Nick Saban coached team at this point, but what is it about this year's Alabama team in particular that makes a lofty goal like that an achievable expectation.
I think that Alabama returning all the weapons they have on offense is a huge help since the offense seemed to carry the team to the national championship last season. It will be exciting to see how player like Tagovailoa, Jeudy, Ruggs III and Smith can do in Steve Sarkisian's pro style offense. I think that Alabama's extra motivation to erase what happened last season will be another factor in this season. Something that I noticed in fall camp is how serious every rep was taken throughout those four weeks and I think that the Crimson Tide are tired of answering the 'what happened against Clemson questions' so watch how Alabama comes out to play, especially in its non-conference games.
It was the usual suspects doing a lot of the damage on offense last Saturday in the Crimson Tide's 42-3 win over Duke, but with future pros all over the field, who are some other maybe under the radar guys you see playing a big factor this season?
Outside of the usual suspects on offense, I've been watching how the two true freshman inside linebackers, Shane Lee and Christian Harris. Both players were thrown into the starting lineup and played really well against a fairly dynamic Duke offense. If Alabama wants to win the National Championship, the defense has to be just as dominant as the offense and Harris and Lee have to continue to improve in order for that to happen.
It's impossible to overlook Tua Tagovailoa and Jerry Jeudy when talking about this Bama team though… What has impressed you most about these two guys over their careers, and more specifically this offseason, that has these two on the fast track to being top-five picks in next years NFL draft?
What has impressed me about Jeudy and Tagovailoa is there commitment to continue to get better. For instance, in the game against Duke we saw a Tagovailoa who went through his entire progression and took the plays that the Duke defense gave him. Although critics may question the strength of the Blue Devils as a team, watching Tagovailoa have five incompletions for the game was very impressive. Jerry Jeudy continued to find open space for him to operate in. His 10 catches was a career-high and what really impressed me about his game was how he continued to get separation from the multiple defensive backs that lined up against him.
The schedule certainly revs up as the Crimson Tide progress into conference play — especially in the SEC West — but what does the team look to get out of early games like this?
I think the team is using every game to get back to the "Bama way" as Nick Saban has continually repeated in his media appearances. I feel that non-conference games, are taken even more seriously than in prior years because of how last season ended. I think with how convincingly Clemson beat Alabama in the national championship, the onus to right the wrongs of last season starts with non-conference games.
New Mexico State head coach Doug Martin said this Alabama team had "no weaknesses," earlier this week — which very well may be true — but if there is an area or group that may need the most work getting to that championship standard throughout the season, where is it?
I think the main weakness that teams like Alabama have to face in a week-to-week basis is consistency. I think that Alabama has the talent to return to the national championship but the only way that can happen is if the team can play the way they need to play for every snap.
Bama enters the game as 55 point favorites… Can I get a score prediction to gauge how accurate of a line that is?
I think I saw an article that said that Nick Saban is winless against a 50-point spread. So with that being said, I do not think Alabama is going to win by 55, I think the score will be 45-10, Alabama.
Leave a Comment
About the Contributor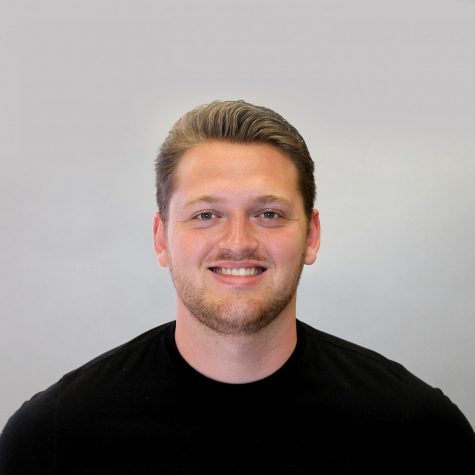 James Martin, Sports Editor
A Las Cruces native, James Martin enters his fourth year at The Round Up and second as Sports editor. The senior loves Minecraft and good vibes and is...