Aggies dominate the net in record setting home opener win over Pacific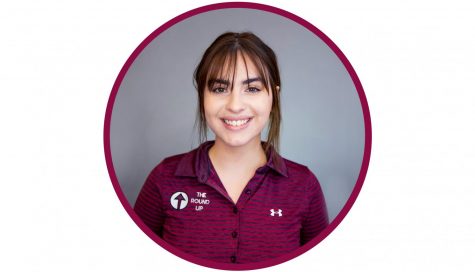 More stories from Mia Tontodonati
The New Mexico State volleyball team couldn't have gotten off to a better start with their first game Pan American Center, stonewalling Pacific (25-22, 25-7, 25-18) en route to a fourth straight straight-set sweep to kickoff the 2019 campaign.
NM State got off to a slow start falling behind early in the first set. With six errors out the gates and the Aggies trailing by as many as six points, head coach Mike Jordan called a timeout, changing the course of the game and igniting a 15-7 run that would clinch the opening tilt.
"Yeah you know we were nervous, a little uptight. The home opener probably — I didn't wanna over-blow it, you know… Let them calm down try and keep them competing," head coach Mike Jordan said of his team." I think once we started to loosen up, we made a few plays and we took a little too long to come out of it, but hopefully, it's an aberration."
The Aggies were nearly perfect in the second set, committing zero errors and scoring 12 points in a row on. their way to a dominant 25-7 victory.
NM State would go on to make easy work of the error-prone Tigers in the third behind a eye-popping 14 blocks, helping the team break a program record with 27 blocks.
"Especially in the middle and on the right, we had some mismatches length wise… but we capitalized on that," Jordan said. "They were really worried about out blocking and we forced them to take some swings that I think created some errors. We got in their head a little bit that way."
The Aggies continue play at the Borderland Invitational Saturday night when they take on I-10 rival UTEP, the cap off the weekend with a second straight rivalry game against UNM Sunday afternoon. Jordan recognizes the heightened intensity in games against those two schools, but believes this is a good opportunity to sharpen the squad.
"Well it's hard you know… you got two emotional games in a row. We've never done that before," Jordan said. "I think I'm a little crazy for scheduling it back to back like that, but hopefully, it'll make us a little tougher and a little better — that's the plan."
Leave a Comment
About the Writer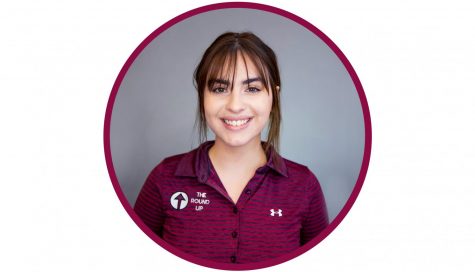 Mia Tontodonati, Sports Writer
Mia Tontodonati is in her freshman year and her first year at The Round Up. She attended Las Cruces High School and participated in Bulldawg Broadcast...