NM State keeps perfect season alive in thriller vs. UTEP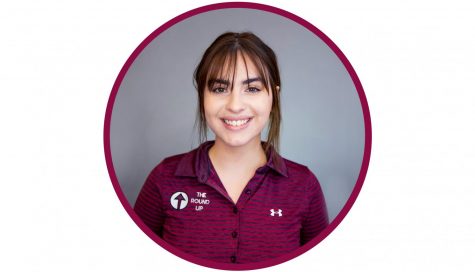 More stories from Mia Tontodonati
The New Mexico State volleyball team extended their winning streak to five in come from behind fashion against their I-10 rivals UTEP (20-25, 25-16, 17-25, 25-15, 15-10) in the final day of the Borderland Invitational.
The Aggies (6-0) had a laggard start, committing eight errors compared to just three for UTEP and falling behind early. Compared to previous games, NM State wasn't playing up to their physical standards and had trouble maintaining momentum.
"We served it terrible… We had some easy opportunities to score and missed up on them, hit a few balls out of bounds and so we just we sloppy," head coach Mike Jordan said of their rocky first set. "We've started kind of slow a few times — you know, eventually we started getting in a little bit more of a groove, but it took longer than we wanted."
NM State came back to conquer the second set 25-16, handling the Miners from start to finish. Jordan tweaked the Aggies' layout, staying in control of the game by keeping things fresh from a tactical standpoint.
"Well, we flipped the line up a couple of times… tried to give them different looks so they couldn't — you know be consistent with how they were attacking us," Jordan said. "I think that helped. We were able to get the ball in the middle of the floor a little bit and score there."
The Aggies weren't able to keep up with UTEP in the third, falling short in a back and forth tilt, but a 25-15 fourth set win — thanks largely to another strong performance at the net — would set the Aggies up for a winner take all fifth In the fourth set.
It was a close game for the Aggies, who lost a set for the first time all season this evening, but NM State was able to close out the weekend with a 15-10 clincher.
Redshirt sophomore Savannah Davison believes the challenge nothing but a learning experience and something they will use going forward into the rest of their season.
"That there's always going to be ups and downs you know. There's gonna be teams that will look at us like a target; there's gonna be teams that wanna play up to us and want to give us they're all," Davison said of NM State's opponents. "For those teams, we've got to make it personal, and we've got to look at them in the exact same way. Everything's up in the air, and there's been a lot of upsets and stuff like that, so we just don't want to be one of them.
"We want to stay on top and just keep working out."
The Aggies will look to keep their undefeated start going Friday night when they open up the NM State Springhill Suites Invitational against Portland.
Leave a Comment
About the Writer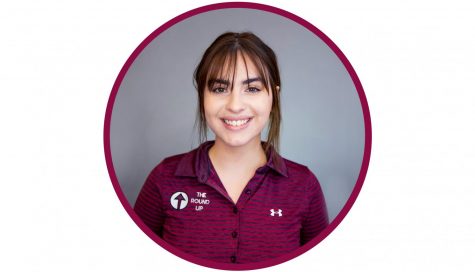 Mia Tontodonati, Sports Writer
Mia Tontodonati is in her freshman year and her first year at The Round Up. She attended Las Cruces High School and participated in Bulldawg Broadcast...