UTEP comes back to knock off NM State in final minutes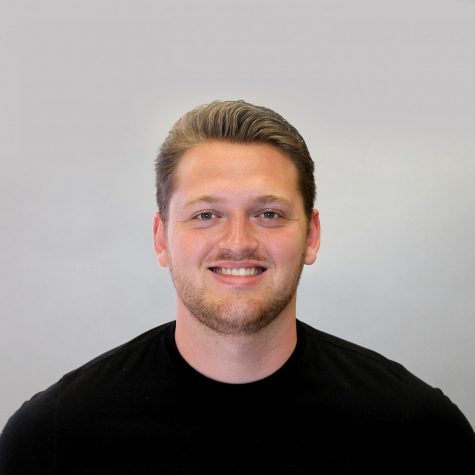 More stories from James Martin
The New Mexico State women's soccer team dropped a heartbreaker Thursday evening, falling to I-10 rival UTEP 2-1 off of an unlucky Maddie Franklin own goal after 107 minutes of grueling play.
The game got off to a blistering pace, with each side coming out pressing aggressively and creating their own goalscoring opportunities — to the tune of 10 combined shots in the opening 20 minutes — while leaving space for counter attacks behind them.
That pressure would pay off for NM State in the 20' when the Aggies would draw an inadvertent handball call in the box off a corner to set up for a penalty chance for Shea O'Connor. The junior transfer from Oregon State would drive it in cool as you'd like, giving O'Connor a team leading third goal on the season and NM State's first first half goal through six games.
"We're trying to raise the tempo, we're trying to get our team to play in their half… If you can take the ball from the defender, you're going to be a lot closer going to goal than if you have to take it the full length of the field," head coach Rob Baarts said. "[Anytime] we can get our team further up, we're going to be in a better place."
UTEP refused to fold, continuing their forward assault and taking advantage of a more defensive Aggie group with a 75' strike from Jojo Ngongo.
The Miners would stay on the offensive, cutting through the Aggie midfield for a number of winning chances in the final 10 minutes of play.
"When the game goes on like that and they're down, they're going to push numbers forward, so we have to start kind of absorbing that a little bit and make sure that we have numbers around that, which takes away from the extra numbers [we] have to go forward," Baarts said. "You know, you hope that you can contain them — outside of that chance, they had a lot of soft shots and half chances, so we just keep those going and we win 1-0."
The Aggies did enough in the defensive half, holding a 1-1 draw into the end of regulation to set up their third straight overtime game, where things would tighten up more on both sides as neither team wanted to concede one of those easy chances from the game's early stages.
NM State nearly held on to make it three ties in a row, but with just three minutes left to play, another "half chance" from UTEP deflected off of a defensive boot, and that was all she wrote.
"I just talked about the positives of the game — we fought in a game where we couldn't do that last year," Baarts said when asked about how he addressed the team following the loss. "Once they tied it up, they got some energy, but it was also a phenomenal experience… It's just unfortunate."
The Aggies will get a chance to atone for their rivalry woes next Friday when UNM makes a visit to the NMSU Soccer Complex.
Leave a Comment
About the Writer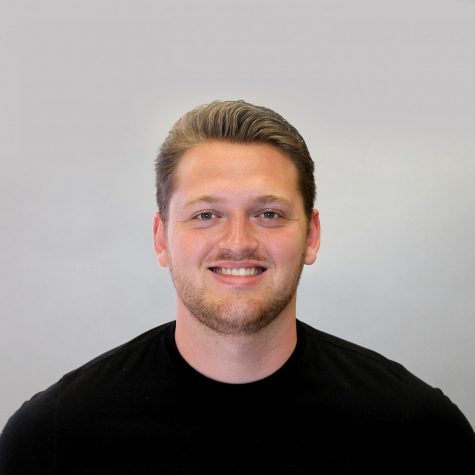 James Martin, Sports Editor
A Las Cruces native, James Martin enters his fourth year at The Round Up and second as Sports editor. The senior loves Minecraft and good vibes and is...