NMSU holds ribbon cutting for Spaceport America office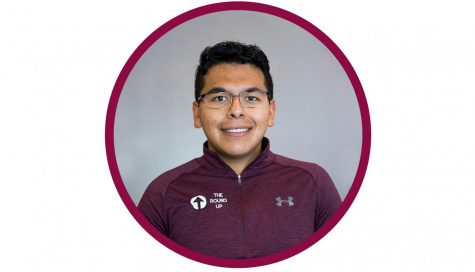 More stories from Luis Rios
New Mexico State University held a ribbon cutting and memorandum signing on Wednesday, Sept. 11 to commemorate a new Spaceport America office building opening at the Arrowhead Center.
The office is accompanied by a partnership between NMSU and Spaceport America to support more student and faculty opportunities in research.
President of New Mexico State University John Floros said the partnership is reasonable for the institution's goals.
"The fact that they are opening their offices here means that this collaboration is strengthening, and it will primarily benefit our students," Floros said.
According to Floros, the partnership would provide opportunities such as internships, co-ops, scholarships and a wider outlook as to what space has to offer in the future.
The partnership would benefit fields including aerospace and tourism, and involve educational events, competitions, workshops and tours.
The Spaceport America collaboration will also provide research opportunities for NMSU faculty and staff.
"We're helping the university have a much better outreach out in communities and industries," Floros said.
Chief Executive Officer of Spaceport America Dan Hicks mentioned NMSU is in a prime spot.
"I couldn't pick a better location than being right here in the Arrowhead Center in the complex of New Mexico State University because of the connections from the academic to the students and research capabilities," Hicks said.
Hicks added there are many companies who need to hire great talent, and bringing projects to students will help prepare them for the workforce.
Before the ribbon cutting, the staff at the new complex welcomed everyone that came to look around their offices, including representatives of Spaceport America, like Virgin Galactic and students involved in Atomic Aggies.
Atomic Aggie member, intern at Virgin Galactic and NMSU Graduate, Phillip Lane said the new office can provide more hands-on experience for students and Las Cruces citizens.
"A lot more students are going to be able to reach out and look for those opportunities that they have at Spaceport, I'm sure there's a lot of jobs and exciting things students can get involved in and this is gateway to that," Lane said.
Another Atomic Aggie and senior, Juan Enriquez is excited to see how Spaceport America will aid students beyond the classroom.
"I like it, I think it is a nice opportunity and a nice little advantage to have these offices close to the university and give a new resource to the students," Enriquez said.
President and CEO of the Greater Las Cruces Chamber of Commerce, Debbi Moore also spoke at the event, describes the signing and the ribbon cutting as powerful for students in Las Cruces and the Doña Ana County.
"For that talent pipeline in how we move forward to get jobs where our students can stay and import people to work here and make Las Cruces and Doña Ana County their home," Moore said.