Aggie volleyball falls for first time this season to Portland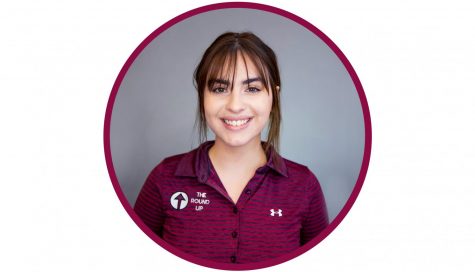 More stories from Mia Tontodonati
The New Mexico State volleyball suffered their first loss of the season Friday night in day one of the NM State Springhill Suites Invitational to Portland University in three tight sets (19-25, 22-25, 22-25), ending their undefeated start.
NM State trailed the entire first set, missing numerous chances to obtain an edge. The Aggies did manage to tie the score 16-16 with a kill by Megan Hart, but a return attack from Portland stifled the Aggies, killing any momentum and lifting the Pilots to an opening set win.
"Well, we were bad defensively," head coach Mike Jordan said of his team. "We had a couple of easy balls… There were a couple of digs that we left out on the floor that we needed to capitalize on — pretty disappointed with that. The serve-receive; give Portland credit they give great serves. We weren't mentally tough enough to deal with it, and it came back to haunt us."
The Aggies proceeded into the second set looking much recovered and improved keeping up with the Pilots. Once both NM State and Portland hit the 20 point mark, the Aggies appeared as though they would secure the set win, but two reception errors from Savannah Davison put the squad too far behind.
"Unfortunately, we'd play well make a couple of plays and then give up two aces in a row," Jordan said. "Two quick points and they get right back in the set against us."
In the final set, the Aggies tried to adjust their line up and show off a couple of new faces in hopes of throwing off the Pilots and making a comeback, but it wasn't enough, with the squad falling 25-22.
"Well we had to make some switches… We couldn't stay the same and watch that," Jordan said. "We had to make a couple of changes. We put Jordan George she deserved an opportunity, tried to get Katie Birtcil in for a little more offense — it just wasn't working.
"It doesn't work if you don't pass it and we didn't pass it."
NM State will attempt to redeem themselves tomorrow at 12:30 p.m. as they continue the invitational against a 1-6 Grambling State side.
Leave a Comment
About the Writer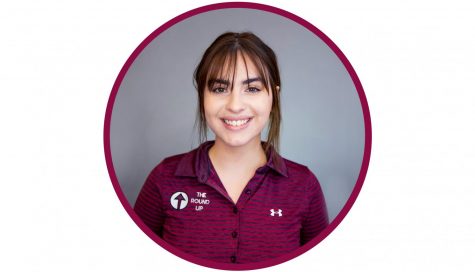 Mia Tontodonati, Sports Writer
Mia Tontodonati is in her freshman year and her first year at The Round Up. She attended Las Cruces High School and participated in Bulldawg Broadcast...