O-line troubles, turnovers sink New Mexico State in 31-10 loss to SDSU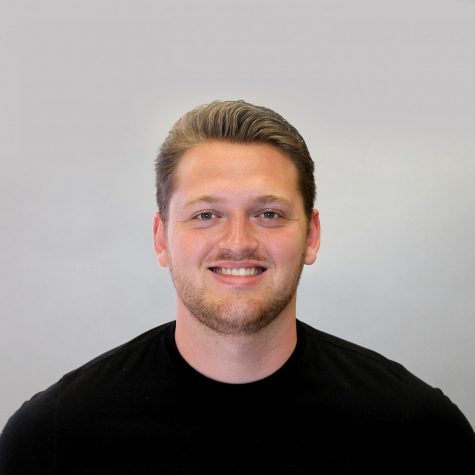 More stories from James Martin
Turnovers and abysmal protection up front continue to plague the New Mexico State football team as they fall 31-10 to San Diego State in what was a sloppy home opener at a rainy Aggie Memorial Stadium.
A shambolic first half got off to a rocking start for NM State (0-3), who forced their first turnover of the season when Austin Perkins picked off Ryan Agnew to cut SDSU's opening drive short. That high wouldn't last long though, with Drew Dan coughing up the ball on the subsequent play and setting the Aztecs up inside of the Aggie five yard line.
SDSU (3-0) would take advantage of the short field position, going up 7-0 after Agnew hit Daniel Bellinger in the corner of the end zone.
NM State finished the first quarter with two yards of total offense and would only manage to put together one multiple-first-down drive before the halftime break — and that was capped off with a Josh Adkins interception near the goal line — on their way to a scoreless, 85 yard first 20 minutes.
"That was a done for performance offensively — probably one of the worst I've seen in 34 years of coaching," head coach Doug Martin said. "Our guys are going to have to pick it up and play better or we're going to have to find some other guys who can, but offensively we got exactly what we deserved tonight."
The offense would start to come alive in the third, putting together back to back scoring drives after Adkins started taking shots down the field to stretch the SDSU defense.
"We just stopped hurting ourselves to be honest," Adkins said. We stayed out of second and longs and third and longs, we had positive plays on first down and stayed away from penalties. We just started making plays — something we can hopefully carry forward into next game.
The Aggies got on the board with a beautiful 35-yard hookup between Adkins and Robert Downs III set up by a fourth down stop on the other end of the field, but the constant pressure from SDSU's defensive front stymied any momentum NM State was able to muster.
"Josh finally settled down in the second half and just did what we told him to — we said 'look you're going to get hit, you're going to get hit on every play,' and he did, and he did a great job mostly in the second half," Martin said. "It's hard to call plays when it's either a holding penalty or a sack any time you throw the ball… It's frustrating right now that we're not playing much better than that up front."
Turnovers were the other killer, with the Aggies losing the ball a total of four times, bringing their total to an eye-popping 11 through three games this year.
"As long as we're going to continue to turn the ball over at the rate we do offensively, we have no chance," Martin said of his offense. "When you turn the ball over four times and get sacked six times… that's a pitiful performance offensively."
By the fourth quarter, SDSU exclusively turned to the run game, finishing the game with 291 yards on 47 carries led by former Monzano high school standout Jordan Byrd, who had a career game with 128 yards on 22 carries and a pair of scores.
Despite the numbers, NM State's defense held up well, especially considering the time of possession discrepancy between the two sides (35 minutes for SDSU compared to just 22 for the Aggies). Aggie linebacker and leading tackler (with 15) Javahn Ferguson thinks the defense showed the level of play they're capable of — it's just a matter of doing it in a full game.
"We had streaks where we looked like a really good defense, but we also had two or three drives where we looked like we didn't know what we were doing," Ferguson said. "It was spurts where we were getting stops, we were getting three-and-outs, we were getting turnovers, and that's always good as a defense to at least see what we have the potential to do… Our biggest goal right now, as a defense, is consistency."
NM State will hit the road again next weekend where they'll have a chance to kickstart their season with a potential momentum-shifting win against in-state rival New Mexico at Dreamstyle Stadium in Albuquerque.
Leave a Comment
About the Writer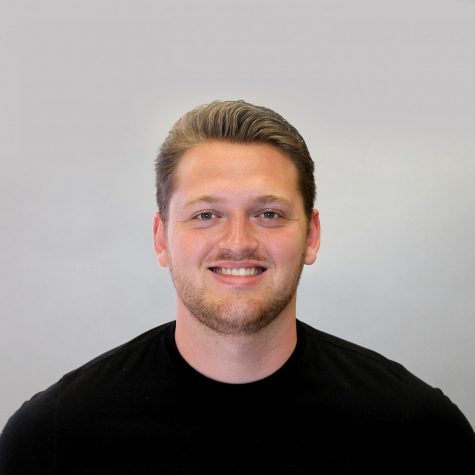 James Martin, Sports Editor
A Las Cruces native, James Martin enters his fourth year at The Round Up and second as Sports editor. The senior loves Minecraft and good vibes and is...