Aggie women's soccer stumbles in Battle of I-25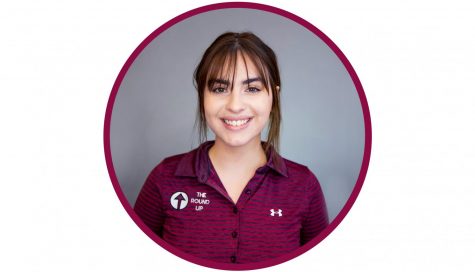 More stories from Mia Tontodonati
The New Mexico State women's soccer team endured a 1-0 defeat to the New Mexico Lobos Friday evening in the Battle of I-25.
Things were tight throughout and the Aggies kept level early until UNM's Maysa Walters broke through in the 24' placing NM State in a 1-0 hole. In the opening, the Aggies tried to apply pressure to establish their pace to the game, but unfortunately weren't able to take the leading role head coach Rob Baarts wanted.
"We're trying to set the tone — unfortunately, we didn't. They set the tone and that kind of put us on our heels in the beginning," Baarts said of the first ten minutes. "As that first half kind of went through we started to get a feel for the game and got ourselves back in."
The Lobos spent 63 percent of the game in the NMSU's half and fired twenty-eight shots, compared to the Aggies' six. NM State goalkeeper Dimitri Fong was impressive, claiming a career-high fourteen saves in the loss.
NM State had trouble maintaining ownership and keeping up with the Lobos dynamic and combative playing style.
"They just had that momentum," Head Coach Rob Baarts said of UNM. "They do a very good job of creating havoc that when you're a young player, you don't understand it… and we just stepped back. It allowed them to play in our end and they played in our end the whole — well both halves to be fair."
NM State maintained fifty-one percent possession but had little to show for it with just two shots on target.
"We fell asleep.. We had a wide-open opportunity to score, and then we don't. In our sport, it happens all the time," Baarts said of the Aggies. "You think you're there now and going to get all these chances and boom ball gets in behind, and we get scored on."
Rivalry games are seen by many as serious and significant games which can get in the mind of the players. That's precisely what Coach Baarts thinks happened to his team.
"I think the rivalry caught up to a lot of our younger players that don't understand it, and I think they got starry-eyed and were waiting for something to happen opposed to making it happen," Baarts said.
"Rivalry is a rivalry but it's just another game to us."
The Aggies will have an opportunity to improve on their 1-4-2 record this Sunday when they host Northern Arizona at 1 p.m. at the NM State Soccer Complex.
Leave a Comment
About the Writer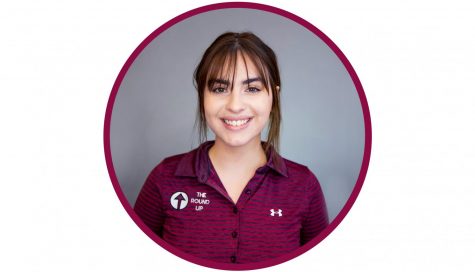 Mia Tontodonati, Sports Writer
Mia Tontodonati is in her freshman year and her first year at The Round Up. She attended Las Cruces High School and participated in Bulldawg Broadcast...