NM State explodes on offense, can't finish comeback against UNM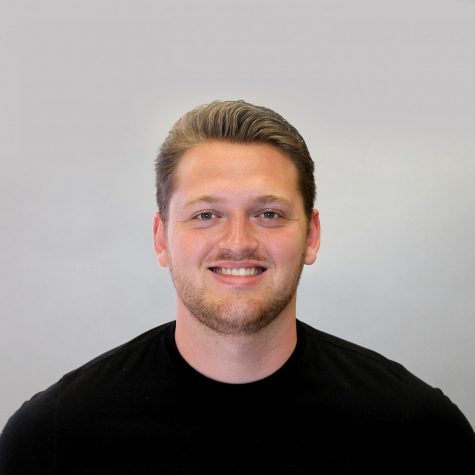 More stories from James Martin
The New Mexico State offense finally got their breakout game, but late mistakes an almost invisible defensive performance would prove too much to overcome in the Aggies' 55-52 loss to UNM in the highest-scoring Battle of I-25 ever.
Things couldn't have gotten off to a worse start for NM State, with UNM's Jerric Reed II picking off Josh Adkins and taking it 43 yards to the house on the second play from scrimmage.
Unlike they have to this point in the season, though, the Aggie offense would respond emphatically, and immediately, going 75 yards in a little over three minutes to tie things back up with an Adkins keeper on the read option.
"We were confident in our preparation, confident in our game plan.. We knew we would come out of that hole," Adkins said when asked about overcoming the early turnover. "I think that shows some signs of a really great offense. Every time they scored, we responded, and that's what mature, really good offenses do."
Adkins would add another rushing touchdown as well as lead a perfect one-minute drive capped off by a Tony Nicholson touchdown, and Jason Huntley would pick up his first rushing score of the year — all before halftime.
The game would remain a back-and-forth score-fest, with each team trading scoring drives for the better part of three quarters, but a 21-unanswered point run for the Lobo offense triggered by a blocked field goal try and extended throughout a situationally stout run by the UNM defense looked to put things out of reach.
The Aggie offense roared back, with Huntley and Adkins capping off two more scoring drives within a two minute span thanks to a timely Austin Perkins interception.
It all came down to NM State's defense getting a stop in the final five minutes of the game. UNM put together a drive and were backed up with a 3rd and 15 around the three minute mark, but like they did the whole game, the Lobo offense — led by Tevaka Tuioti, who threw for three scores and a career high 355 yards — made the plays they needed to make to run the clock out.
"I'm proud of the way our guys played. I think this can be something that brings our team together — you know you win as a team, you lose as a team — but I thought we played with a lot of heart today as a football team," head coach Doug Martin said. "As long as we can [take care of the ball] and our defense can get a little bit better, then we're going to have a chance to beat anyone on our schedule… This is what I see our offense being every Saturday."
NM State's 52 points nearly tripled their scoring total on the season and their 489 total yards marks the team's best showing by more than 150 yards through four games.
Jason Huntley was able to show why he's the most dangerous playmaker on the roster, racking up 92 scrimmage yards on 13 touches for a pair of scores, and nearly adding another on a 71 yard kickoff return.
"That's what I'm suppose to do. When my number's called, I'm suppose to make plays," Huntley said. "I want to do whatever helps the team win… I want to try to get as many wins as possible — if that requires me touching the ball more, I'm with it."
If NM State hopes to have any success this season, then the defense will need to have a switch-flipping game the way the offense did this week. It's difficult to overcome allowing 598 total yards of offense, regardless of the output on the other side.
The Aggies will get that chance to put a complete game together next Saturday when they return home to host reigning Mountain West Champion Fresno State.
Leave a Comment
About the Writer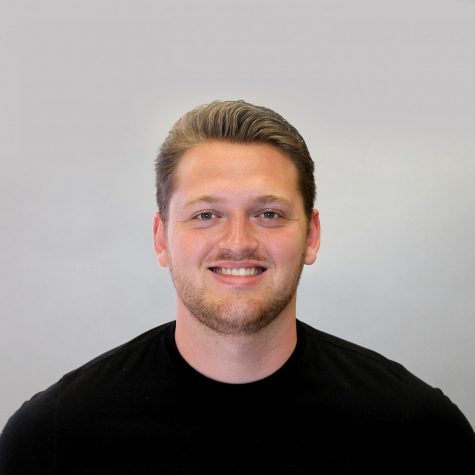 James Martin, Sports Editor
A Las Cruces native, James Martin enters his fourth year at The Round Up and second as Sports editor. The senior loves Minecraft and good vibes and is...