NMSU partners with Electronic Caregiver for virtual reality research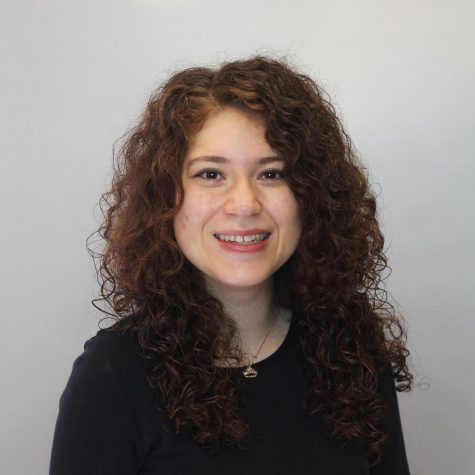 More stories from Lauren Roman
The Kinesiology and Psychology departments are leading a new virtual reality-based research program at New Mexico State University. The program will produce simulations to advance medical operations and training simulations.
Before Milton Hall room 155 became the home of the Virtual Reality research lab, it was a "cookie cutter classroom", according to Michael Hout, NMSU psychology professor. But after three years of renovation, he said the space became user-friendly.
The project was funded by Las Cruces Electronic Caregiver, Phillip Post, Kinesiology and Dance department head. Post and Hout are both responsible for the production of the program.
Post discussed what they wish to accomplish through the program.
"A lot of it is centered around health research. Part of the focus is working with older adults, kind of the healthcare area," Post said. "One of the experiments that we'll get started is caregiver training where you look around the house to see what potentially could be items that might be fall risks."
Not only will the program explore potential medical use, but it will also provide an efficient baseline for training exercises. It's this area of research where Hout offers his knowledge.
"My primary area of expertise is largely about how people find things. You know, like, how do TSA screeners find weapons in bags? How do search and rescue responders find clues to missing people's whereabouts — things like that," Hout said.
Because virtual reality is still "really new", the virtual reality research program in development at NMSU is "one of the firsts among other select labs at other universities that are starting to establish VR."
"All of this is still really new, so being at the forefront of this kind of research, being able to evaluate if we can make people better at tasks — VR is a good training tool. We're going to be able to do things that are starting to grow in prevalence," Hout said.
In the future, Jim Murphy, associate dean for research in the College of Arts and Sciences, can foresee expanding their research by reaching out to different labs.
"As we need specific questions and expertise, we'll include those individuals to help in terms of developing those research protocols," Murphy said. "I think it's limitless in terms of potential for it to continue to grow and continue to have other departments and programs be a part of the lab."
Hout commented on the importance of collaboration and the part it has played in the formation of the program's structure.
"I think the things that make Phil and I good partners for co-directing the lab is one, that we both have pretty broad interests. But, we're also not afraid to ask people who know more than we do," Hout said. "So, that's going to increase our likelihood of collaborating with other people."
This sense of partnership has extended toward students who have helped with the development of the VR system that will be used for future research.
"Without collaborations with computer science, engineering, or CMI people, none of this gets done," Hout said.
Post listed the goals that the VR research team wish to accomplish.
"One, we hope to get the experiments running. Hopefully, we'll have at least two to three by the end of the semester, but I don't know if they'll be completed by then. But, we're wanting to have some pilot data by that time as well," Post said. "Another goal is by the end of spring, that we'd probably have some projects completed in terms of the entire data collected and continue to evolve our particular experiments so that we continue to be successful moving forward."
Both Hout and Post wish for the program to be "long term" so that "NMSU could be at the forefront of some of the research".
"Research is going to take a lot of time. But, we're going to do it carefully and do it right," Hout said.
Leave a Comment
About the Writer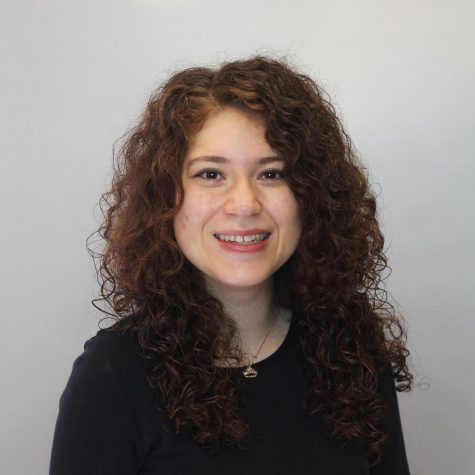 Lauren Roman, News Editor
Lauren Roman is a senior majoring in Animation/Visual Effects and minoring in Early Childhood Education. She has worked for the Round Up for three years...