ASNMSU holds voting registration event for National Voter Registration Day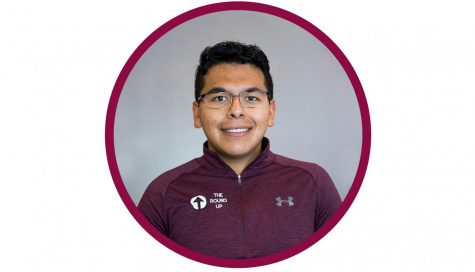 More stories from Luis Rios
The Associated Students of New Mexico State University held their second tabling event called NMSU Votes on National Voter Registration Day Tuesday in an effort register students to vote.
Booths were set up throughout campus including outside Corbett Center Student Union, Engineering Complex Bldg. III, Gerald Thomas Hall, Frenger Mall and the Business Complex. The event lasted from 9 a.m. to 2 p.m.
ASNMSU Director of Governmental Affairs Mathew Madrid and organizer of the NMSU Votes event said the objective was to encourage more students to get involved with today's political climate.
"A mission for myself and my former boss was to change the voting culture of NMSU, and a direction that promoted getting people involved with politics," Madrid said.
For the freshmen of NMSU, this was an opportunity for them to get registered and ready for the upcoming 2019 election.
NMSU Freshman Valeria Sanchez was one of the students registering at the booths. She said feels that voting is important.
"As a first-year student, I feel like I'm making a huge difference because every vote counts," Sanchez said.
Madrid said he understands the current political climate in the United States and understands that not everyone is up to date with politics. Even so, he said this event provided an excellent service for NMSU students
"Even though I'm politically engaged, I'd like to think I know not everyone is. If nothing else, having the ability to offer students the opportunity to register is good," Madrid said.
Madrid said this event helps students.
"I didn't know about this until last year when I worked here. But knowing that now it's another service that ASNMSU offers, I think it's really good for students and myself, as a student," Madrid said.
Madrid said he hopes ASNMSU and NMSU can continue NMSU Votes into next year.
For those that didn't register at the booths, the ASNMSU office in the Corbett Center will be providing voter registration services year-round.
The voter registration deadline for the 2019. election in New Mexico will on Tuesday, Oct. 8, 2019.
Early voting in New Mexico will be Oct. 8 to Nov. 2, 2019. Locations for early voting include, Anthony City Hall, Delores C. Wright Educational Center, Hatch High School, Doña Ana Community College Sunland Park, Doña Ana County Government Center, Sonoma Elementary School, NMSU Corbett Center and Las Cruces City Hall.
Election Day will be Tuesday, Nov. 5.
About the Writer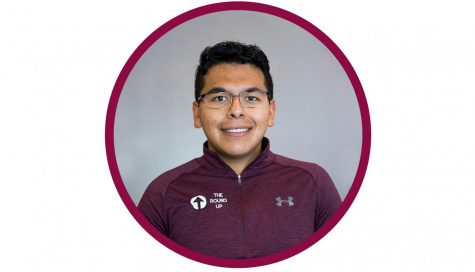 Luis Rios, Staff Writer
Luis Rios is a sophomore at New Mexico State University and a first year at The Round Up. Currently enrolled in the College of Journalism, he is also pursuing...