Annual NMSU and UTEP blood drive held two months before teams compete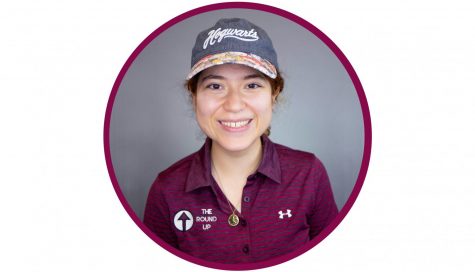 More stories from Lauren Roman
The sixteenth annual I-10 Coalition Blood Drive between New Mexico State University and the University of Texas at El Paso occurred two months before the two teams are scheduled to play against each other this year.
Bruce Vandevender, director of campus activities, is responsible for coordinating with Vitalant, a non-profit organization tasked with collecting blood from donors at both campuses and distributing it those in need.
"Campus activities and the health center sponsors Vitalant to come on campus," Vandevender said. "We make arrangements for them to be in Corbett or the parking lots and make sure that the NMSU community knows they can donate blood."
The blood drive "began sixteen years ago because of the rivalry between UTEP and NMSU," Vandevender said. The blood drive became a "friendly competition" all for a good cause. This was the first time "in the last sixteen years that athletics has moved the game, because of scheduling reasons, to later in the season," Vandevender said.
"Sometime around September is when the blood mobile and blood services are scheduled to arrive," Vandevender said. "They come when they are able to because they have other obligations."
Vandevender said the blood drive will always occur in September, even if the rivalry game is scheduled at a different time.
Last week, a total of 994 units of blood were collected. UTEP produced 494 units, while NMSU put together 496 units. NMSU students explained the importance of blood donation and the ways it can save a life.
Mia Gonzales, a freshman studying biochemistry with plans to go into the medical field, said she is aware of the potential of blood donation.
"I've seen the ways I can help other people, from blood disorders to surgeries, etc. So, I don't think people get the full spectrum of what they're doing. How many people they can help just by donating blood three times. It can help hundreds," Gonzales said. "So, I think it's important for the good of our society."
Gonzales listed the specific ways blood donation can make a difference.
"Obviously, if someone comes in after a really bad accident and they're in need of a blood transfusion or even just loss of blood — every type is pretty much needed. There's a large spectrum of blood types, so they can help in that way," Gonzales said. "Or surgery, since you're losing blood to have it. Blood disorders is another issue. If you have bad blood, you're going to need a transfusion for that as well."
Mia Salome, a senior majoring in accounting, also discussed why she thinks donating blood is important.
"Man, I think that if I got in an accident, I would be very grateful for the people who donated blood if I needed it. But, also I'm afraid of needles, that's kind of where I stand, I guess," Salome quipped. "I mean, it's necessary and if I got hurt, I would be very appreciative."
The NMSU football team will compete against UTEP Nov. 23 at 2 p.m. at the Aggie Memorial Stadium. This will be NMSU's last home game of the regular season.
About the Writer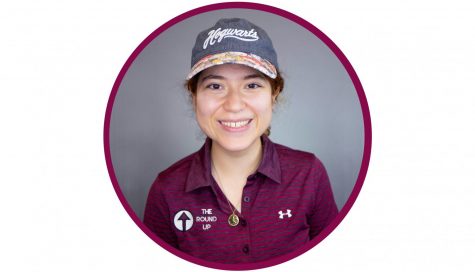 Lauren Roman, Staff Writer


Lauren Roman is a junior double majoring in Animation and Marketing at New Mexico State University. She has been a staff writer for the Round...