Jans, Aggies take the floor for first official practice of the new basketball year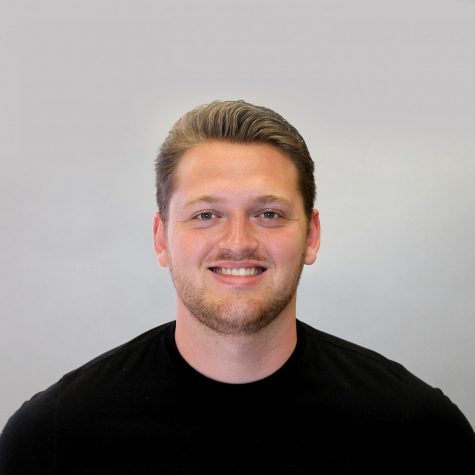 More stories from James Martin
It's been a long six months since the New Mexico State men's basketball team came up just short to Final Four-bound Auburn in the opening round of the NCAA Tournament, but the time to look forward is now, as the Aggies step on to the Pan American Center floor for the first practice of the 2019-2020 basketball season.
"You know in the past, I really didn't like the first day. I always thought it was fake — everybody practices hard the first few days," head coach Chris Jans joked. "But now with the rules… it's kind of a day where you mark it on your calendar. The games are in your sights… there's definitely a different bounce in our step."
Jans and his team have plenty reason for that extra bounce.
Since Jans' arrival in 2017, the Aggies have enjoyed a 79-23 record, placing Jans amongst the top-10 winningest coaches in their first three seasons in Division-I basketball history.
No NM State team enjoyed as much success as last year's group did, however, with the Aggies riding their plethora of depth to reach the 30-win mark for the first time in program history. Jans regularly deployed a 10-plus man rotation, ensuring a high-level of energy and effort amongst his five on the floor at any given moment throughout the season.
It's still to early to predict how the rotations will flesh out, but the Aggies will have the opportunity to lean on that depth again this season with the group they have.
"It remains to be seen — you know, right now, today, I try not to rip on old guys and think about who's starting and who's playing. There's so much practice time to evaluate our players and for them to impress us," Jans said. "But I tell them, if I trust you and put you in the game and the score goes the right direction, then you're going to play. Last year, we had a bunch of guys that could do that… I would anticipate playing more guys than the average team does, but that remains to be seen."
This year will mark the first time during his tenure at NM State that Jans and his staff haven't needed to conduct a full roster overhaul from one season to the next. Nine of NM State's 13 active players from last year return, including four starters and 68 percent of the team's scoring.
"It's less stressful. It's the first time in a long time for me as a head coach where I didn't have to teach every set from scratch. Our terminology was familiar with most of our guys… and it was more enjoyable," Jans said. "It remains to be seen if it'll help us out in the court, but for our staff, it was more fun having that many people back."
Jans will be the first to tell you that September is too early to be talking about end of season expectations, but Aggie fans should be excited. This group has a lot going for it, and with how last season ended, even more to play for.
"We're just trying to win today. We're just trying to get better today, but at the same time, I don't shy away from it," Jans said when asked about getting over the hump in the big dance. "It's not something we talk about daily here, and we probably wont talk about it until February or March next year if we're fortunate enough to be in that conversation… [but] we talk about how we've got to overcome that obstacle to grow."
Leave a Comment
About the Writer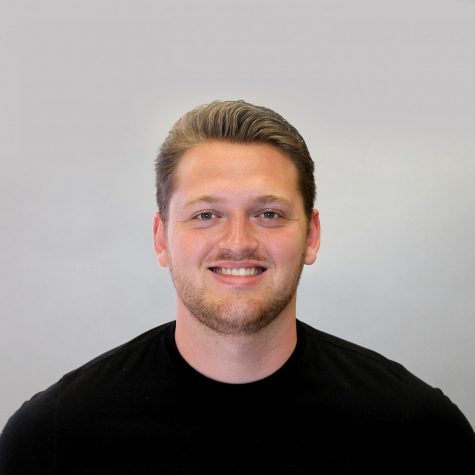 James Martin, Sports Editor
A Las Cruces native, James Martin enters his fourth year at The Round Up and second as Sports editor. The senior loves Minecraft and good vibes and is...