NM State softball impresses in fall play, sets sights on big 2020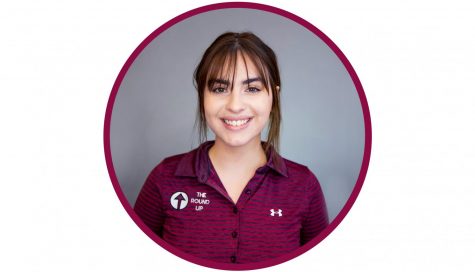 More stories from Mia Tontodonati
The New Mexico State softball team wrapped up fall competition looking as strong, teasing fans with back to back sweeps over UTEP and UNM over the past two weekends and setting themselves up for what looks to be another quality season from head coach Kathy Rodolph and her team.
Last season, Rodolph claimed her fourth coach of the year award along with five of her players earning All-WAC Team honors, but losing all-time greats like Kelsey Horton and Victoria Castro will put NM State will reasonably cause for some level of adjustment.
At this stage in the year, it's all about getting the younger players' feet wet and reiterating a culture that Rodolph has cemented at this program in her 16 years leading it.
"We're trying to teach them what Aggie softball is about," Rodolph said of the incoming athletes. "Whether it's in the weight room, conditioning, out on the field, in the ball pin as a pitcher — we're just trying to become a team… We believe that experience is the biggest difference between a senior and a freshman and so we try to get as much experience in the fall as we can."
NM State has been known for their offensive fire power under Rodolph, and projects to stay a dynamic group despite a number of fresh faces coming n to the fold.
It's looked good early, with the Aggies putting up over nine runs a game in their limited fall schedule.
"We are historically in the top ten in the nation offensively, and I definitely believe we will be there. Last weekend, we hit five or six home runs already on opening weekend, so I expect us to be a very strong offensive team," Rodolph said.
With that identity in tact, the Aggies are primed to build off of — by their standards — a down 2019, where they finished second in the conference and coming up short in WAC Championship game to top seeded Seattle.
For much of the season, NM State focused on giving underclassmen bigger roles as the season progressed, setting this year's already stacked group up with more experience across the roster.
"Well I feel like our sophomores and Kayla Bowen and Casie Roberto — Chloe Rivas as well as Analise De La Roca, because of the experience that they got, are definitely going to be somebody that we lean on this year," Rodoplh said. "I am very confident that we will work hard enough and prepare hard enough to be able to be one of those teams in the championship game in May."
The official schedule won't be unveiled until around late December, but if their fall play is any indication, those always-high expectations Rodolph and the squad set for themselves are as reasonable as they've ever been. It's early to start making predictions, but the road back to the NCAA Tournament starts now.
About the Writer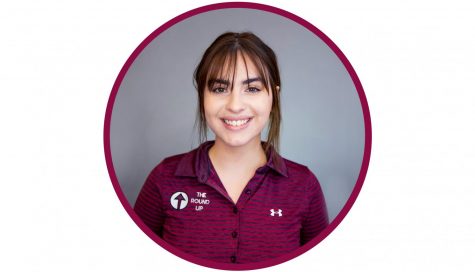 Mia Tontodonati, Sports Writer
Mia Tontodonati is in her freshman year and her first year at The Round Up. She attended Las Cruces High School and participated in Bulldawg Broadcast...