ASNMSU Supreme Court bill spurs discussion
Hang on for a minute...we're trying to find some more stories you might like.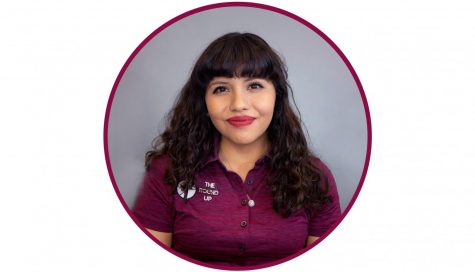 More stories from Marianne Salas
The 63rd Senate of the Associated Students of New Mexico State University passed a bill on Thursday evening that will provide funding for members of the ASNMSU Supreme Court to visit Washington D.C. in November and hear several cases before the U.S. Supreme Court.
Chief Justice Diana Estala said that the purpose of the trip is for ASNMSU justices to observe and implement what they have learned to proceedings that take place within the association.
"I think it's common knowledge that it has been broken for the past couple of years [ASNMSU judicial branch] and I think that everyone's purpose within the branch right now is to fully develop into the best we can be and leave it as a fully functioning, well-equipped branch for the future as well," Estala said.
In introducing the bill, Estala also said that they may have the opportunity to meet with Associate Justice Sonia Sotomayor. Sotomayor is the first Latina and the third woman to be appointed to the U.S. Supreme Court.
However, Estala noted that because of Sotomayor's agenda, the meeting is likely to take place but remains tentatively scheduled.
If the meeting with Sotomayor were to fall through, the ASNSMU justices would still be able to meet with one of her law clerks and potentially congressional representatives, Estala said.
Each Supreme Court Justice may hire up to four law clerks at their discretion, with the Chief Justice being able to hire an additional clerk if needed. Law clerks maintain their position for one year and are selected through a highly competitive application process.
During discussion, several senators voiced their opposition to the bill, citing it as unnecessary.
"There are a lot of things that the student body is not happy about that ASNMSU spends money on and I think this bill is one of them. I think this Senate in particular needs to realize that we have the option of saying no," one senator said.
Others requested clarification on the personal and professional experience this trip would provide the justices, who claimed that the trip would be exclusively for the betterment of the ASNMSU Supreme Court and would not involve personal experience.
"We would hopefully come back and implement the effective procedures that we've observed here for current and future plans that we have to better serve our students," one justice said.
When questioned as to why the justices did not chose to visit the New Mexico Supreme Court or one of the local courts, one justice said that the N.M. Supreme Court calendar does not list any cases being heard for the next three months.
Estala added on, stating that the majority of the cases that approach local or state governments are more related to matters such as "speeding tickets or infractions."
While municipal courts in New Mexico deal with matters relating to misdemeanors, traffic violations and the like, higher state courts have original or appellate jurisdiction in cases that may set or change precedent for the state, including: torts, property rights, mental health, juvenile cases, appeals from administrative agencies and more.
According to the New Mexico Courts website, the N.M. Supreme Court is a court of last resort, in which cases seeking appeal may only appeal to the U.S. Supreme Court. The N.M. Supreme Court may take federal questions from either the Court of Appeals or federal courts in a similar discretionary manner as the U.S. Supreme Court.
Other senators felt that the experience would be beneficial in allowing the ASNMSU Supreme Court to better serve the students. One in particular stated that were not for the N.M. Supreme Court's lack of convening for three months, they would suggest visiting Santa Fe instead but because of it, that visiting the U.S. Supreme Court in Washington D.C. is the best option.

Hang on for a minute...we're trying to find some more stories you might like.
About the Writer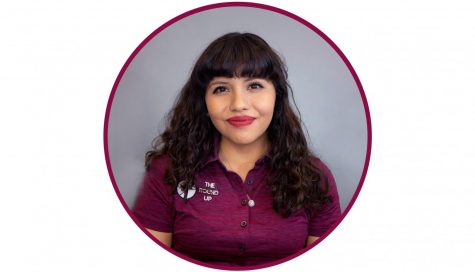 Marianne Salas, Political Writer
Marianne Salas is a senior at NMSU pursuing a double-major in English and Government with a supplementary major in Law & Society. She will be attending...