Timely Travel: How NMSU employees attend meetings far from campus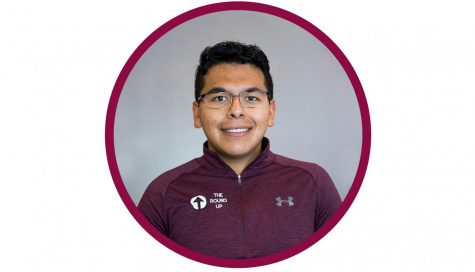 More stories from Luis Rios
The University Flight Operations, also known as "Aggie Air," takes New Mexico State University employees traveling by air to save time.
Not to be confused with one of the universities wireless networks, "Aggie Air" is an unofficial name of the University Flight Operations, a service for any NMSU and New Mexico state employee to use for transportation.
Plane traveling at NMSU dates back to the 1950's. Employees took plane rides at an airport where the Aggie Memorial football stadium is now. It was used so that employees attending meetings fairly far from the university did not need to travel long distances by land. The "Aggie Air" service was officially established in 2000.
The current plane model is a King Air E-90 and is an official state plane. It was purchased in 2006 with gifted funding from the late Sunland Park Racetrack and Casino owner, Stan Fulton. The state aircraft accommodates seven passengers in pressurized comfort and travels at speeds up to 300 miles per hour.
Director of University Flight Operations at NMSU and Pilot of the King Air E-90 Richard Clayton, said the King Air is a great alternate route employees can take for traveling, especially for "certain circumstances" such as tight schedules.
"Sometimes there are meetings that have to be at one place in another part of New Mexico and then they have to be back here in NMSU on the same day. The plane works like a time machine for those types of situations," Clayton said.
The crew in "Aggie Air" include pilots Clayton and Mark Casillas, and volunteer co-pilots.
According to Clayton, the services are used "sparingly" — only for business within the state.
Recently, the Agricultural, Consumer and Environmental Sciences Dean, Rolando Flores, Dean of College of Engineering Lakshimi Reddi, Vice President for Research Luis Cifuentes, Professor Lambis Papelis and Center Director Tanner Schaub flew in "Aggie Air" to travel to Carlsbad.
They visited Carlsbad Environmental Monitoring and Research Center office to discuss signing on again a $3 million per year grant with The Department of Energy Carlsbad Field Office for the next five years.
Clayton said maintenance for "Aggie Air" is paid through the flight hourly rates when someone travels. He said the plane flies for an average of 220 hours per year and that all the money acquired "stays within the university."
The University Flight Operations official site stated the service has tried to reduce use for non-productive travel by university employees. From the years 2006 through 2009, "salary paid for non-productive travel time" was reduced by around a calculated $800,000.
"As an employee and as a father who put my son through the university, it's really gratifying to see the use of this aircraft and it's services to save time and save money for NMSU," Clayton said.
The costs for flight per hour are defined on the University Flight Operation website as "engine start to engine shutdown." The rate per flight hour is $756 plus fuel, which depends on the market pricing.
About the Writer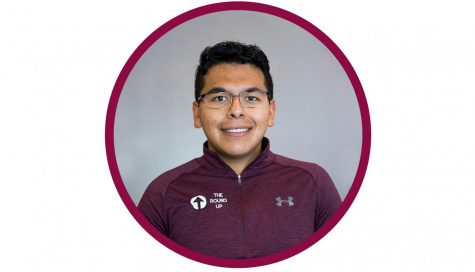 Luis Rios, Staff Writer
Luis Rios is a sophomore at New Mexico State University and a first year at The Round Up. Currently enrolled in the College of Journalism, he is also pursuing...