New Mexico State returns home, tops UTRGV to stay perfect in WAC play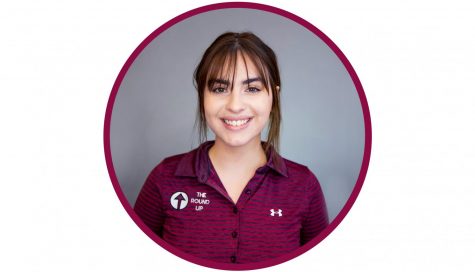 More stories from Mia Tontodonati
The New Mexico State women's volleyball team claimed a (28-26,25-17,25-22) sweep over the University of Texas Rio Grande Valley in the Aggies' WAC home opener Thursday night at the Pan American Center.
NM State (12-3, 3-0 WAC) began the game strong in the first set — something that has plagued the squad in the recent past. The Aggies were able to maintain a lead until a block from the Vaqueros Sarah Cruz tied the game 23-23. From here, it remained tight until Savannah Davison strung together a kill, a block and a kill to clinch the set 28-26.
Davison has established herself as a star this year, leading in kills with 173 and in points with 198.5 on the season. This game was no exception for Davison as she executed and led with twelve kills and pulled off a six-point serve run that picked up the second set for the Aggies.
"She's becoming one of the elite players in the conference. I think if she's not the best athlete in the conference, she's pretty close," head coach Mike Jordan said of the outside hitter. "You know she's still got a lot of room for improvement in her decision making and her ball control and stuff, but she's much-improved from a year ago and doing a lot of stuff for us."
The Aggies have shown a pattern of slow starts this season but are actively working on securing correcting that, with tonight being a good sign for the future. NM State maintained a nice three to four-point lead in the second set until a Vaquero kill evened out the score. Jordan states these strong starts are due to the squad learning not to get too comfortable when their leading.
"Well, we're trying to compete every day in practice to get them to be a little bit more competitive and not relax," Jordan said. "I think volleyball teams constantly when they get leads, or in between games when they win a game they start to relax and settle in, but they forget that they're only partway home. We got to work all the way through so, and when this team figures that out, we'll be pretty good."
The second and third sets were very back and forth, with both teams keeping a close the entirety of the frames. In the third and final set, a kill from Cat Kelly ensured yet another triumph for the Aggies.
NM State has featured Analyssa Acosta at libero more as the season has progressed, with the senior establishing a positive role for the team after appearing in just four games last season.
"Annie's been passing the ball a little bit better — she's been playing pretty well," Jordan said of Acosta. "She's a senior; it gives us some veteran presence on the floor she knows what she's doing so pretty happy right now with what we're doing but it's still open competition."
The Aggies will hit the road for their upcoming game against California Baptist University in Riverside next Monday, where they'll look to build on their four-game winning streak.
Leave a Comment
About the Writer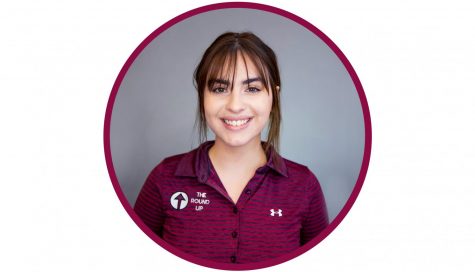 Mia Tontodonati, Sports Writer
Mia Tontodonati is in her freshman year and her first year at The Round Up. She attended Las Cruces High School and participated in Bulldawg Broadcast...