Aggies come up short in sloppy homecoming loss to Liberty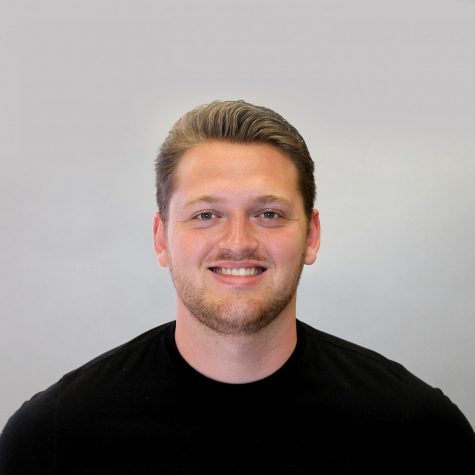 More stories from James Martin
The story of the 2019 New Mexico State football season has been all about turnovers, and tonight's 20-13 loss to Liberty was no different, with the Aggies shooting themselves in the foot consistently en route to an 0-6 start to the season.
A disappointing first half wouldn't start off all bad, with the NM State defense tightening up at the end of a long opening drive to hold Liberty to a missed field goal try and the offense stringing together three-straight big runs to set up a goal-to-go scoring opportunity.
Like it has so many times throughout this season, though, NM State's rhythm would be disrupted by a turnover — this one coming off of a sure-touchdown bobbled in the end zone by Eli Anderson into the hands of Flames safety Javon Scruggs, who returned the interception 72 yards deep into Aggie territory.
"We're just really killing ourselves," head coach Doug Martin said. "You have to get sick and tired of being sick and tired, then you do something about that… [Our guys] are just a little snake bitten right now."
The Aggie defense would continue to play well for the better part of the half, holding Liberty to just 65 yards of total offense and a field goal through five drives — sandwiched by three three-and-outs — but another Josh Adkins interception derails the only other ambitious drive of the half.
The Flames would put together a 13 play, 87 yard drive at the end of the second quarter, capped off by a two-yard Zac Foutz touchdown reception, to make it 10-0 Liberty at the halftime break.
The second half would appear to be a different story, with the NM State offense mounting back-to-back field goal drives before tying the game on a 12-yard Jason Huntley touchdown rush midway through the fourth quarter.
Liberty would immediately respond to NM State's score with one of their own, taking the 20-13 lead after on a 75 yard drive that last just four plays and 1:27.
The Aggies would answer, driving down into a goal-to-go opportunity with under four minutes to play. Another game-tying touchdown looked inevitable with the momentum NM State garnered over the course of the second half, but an Adkins fumble on a quarterback keeper from the Liberty eight yard-line would put an end to those hopes, and effectively the game.
"It's tough, but you know, there's plenty of time left in the game. We did come right back down and we're getting ready to tie it back up — everything would've been fine, but again, turnovers," Martin said when asked about the Liberty's go-ahead sequence of events in the fourth. "There would've been three more touchdowns tonight if we didn't turn it over… I feel bad for our kids, but we keep working."
Tonight's loss marked NM State's last home game for the next 43 days, as the Aggies playing three straight on the road with two by weeks sandwiched in between each contest.
The Aggies will have a chance to pick up their first win of the season next Saturday when they take on Central Michigan at Kelly Shorts Stadium, where they'll hope to correct their ball management woes and build on another strong defensive outing.
Leave a Comment
About the Writer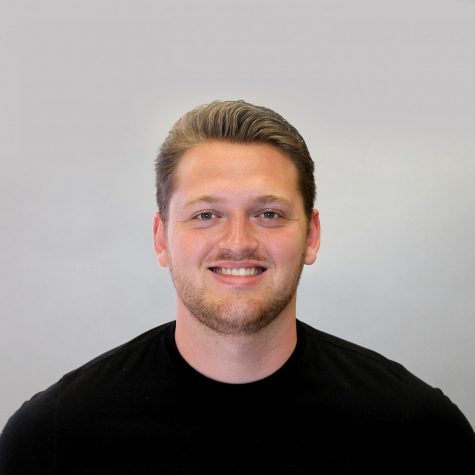 James Martin, Sports Editor
A Las Cruces native, James Martin enters his fourth year at The Round Up and second as Sports editor. The senior loves Minecraft and good vibes and is...