Pack, Aggies ready for 2019-2020 campaign as preseason WAC favorites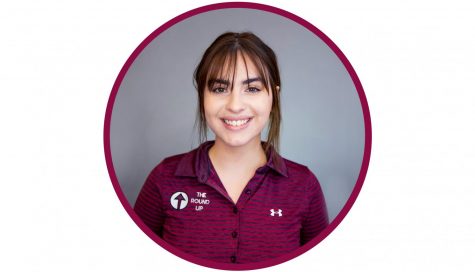 More stories from Mia Tontodonati
With the season less than one month away, the New Mexico State women's basketball team is gearing up to defend their conference title from a historic 2018-2019 campaign in what looks to be another expectation filled year for head coach Brooke Atkinson and her team.
Last season the Aggies went 27-6 overall and captured yet another WAC Championship, making it five in a row for the Aggies, who also came out on top in the conference tournament to earn an NCAA Tournament bid. NM State would come up short with a loss to Iowa State in the tourney's opening round, but the season would still go down as one of the most successful in program history.
NM State will have to deal with some roster turnover, losing five players from last season with the largest hole in the lineup being left by current Seattle Storm player Brooke Salas, who finished her illustrious career as an Aggie as the second all-time leading scorer in program history.
"The group of five seniors that we had they all brought something different to the table," Atkinson said of last year's graduating class. "Obviously, Brooke being the second all-time leading scorer and one of the best players in school history — you're not going to do that. You're not just going to replace [with] one player."
NM State is still in good shape from a talent standpoint, with Colorado State-transfer Irene Grace Colaivalu likely to immediately come in and take up a big role as well as key rotation returners like Aaliyah Prince, Adenike Aderinto and Kalei Atkinson.
"It's going to have to be by committee, and that's kind of what it is you know — everybody is going to have to step up," Atkinson said of how this year's team will succeed. "It's maybe going to be somebody different every night, but it's just more that team-O, that team-D fill. We can't just rely on one person."
If the Aggies did have to lean on one person to carry the load though, they have the ideal candidate to do it in Gia Pack — the 2019-2020 preseason WAC Player of the Year.
Pack averaged 16.9 points, 6.9 rebounds and a team-high 3.5 assists per game last season, earning her a second straight All-WAC First Team selection. The senior from Phoenix stepped her game up even more when her team needed it most, earning the WAC Tournament MVP while scoring a conference record 86 points in three games over the course of the tournament.
With a returning star, a solid core, and influx of talent and continued stability and quality at the coaching position, it's little wonder why NM State is preseason favorites to bring home their sixth straight WAC regular-season title.
The Aggies begin the road back to the championship Nov. 7 when they play host to UC Riverside in the team's season opener.
Leave a Comment
About the Writer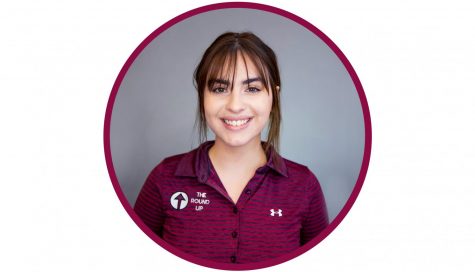 Mia Tontodonati, Sports Writer
Mia Tontodonati is in her freshman year and her first year at The Round Up. She attended Las Cruces High School and participated in Bulldawg Broadcast...