NM State volleyball rolls over CSUB for sixth straight victory
Hang on for a minute...we're trying to find some more stories you might like.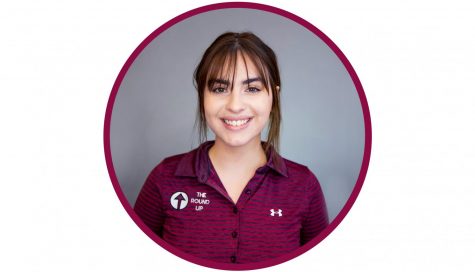 More stories from Mia Tontodonati
The New Mexico State volleyball team improved on their WAC leading form Thursday night, topping CSU Bakersfield in a four-set battle (25-15, 25-16,17-25, 25-21) to go to 5-0 in conference this season.
The Aggies jumped out to a lead early in the first set, executing their first block about a minute in, which set off a three block run on their way to an early advantage. Running the net is nothing new for the Aggies, with WAC Defensive Player of the week Julianna Salanoa is currently leading the WAC right now with 1.60 blocks per set.
"We work at it pretty hard and in the last couple years improving that," head coach Mike Jordan said of his team being dominant at the net. "I think we're pretty good at it. It went away a little bit in the third set more about our serving and our offense than anything else, but we do a pretty good job of blocking usually — knock on wood."
Continuing into the second set, the Aggies and Roadrunners started trading points, but as the match unfolded, the NM State squad secured the lead and triumphed 25-16. Jordan credits the team's activity on both offense and defense in securing the second set.
"We were solid the whole way," Jordan said. "I was pretty happy with the effort. Offensively, we were really good. We were coring on the right quite a bit, and we played good D."
NM State played an egg in the third set, dropping it 14-25 because of what Jordan said is the squad getting too comfortable with the lead.
"It always happens. It drives me crazy… it drives coaches crazy in general," Jordan said. "You relax, you know there's a little more time between sets two and three, you're up 2-0, you go out and you kind of think 'oh let's get the ball in play,' you know, and you don't go out with that killer instinct. That's something you can develop but it's much easier on the coach if you come in with it and you're a competitive person all the time"
The team returned to form in the fourth set, trailing early, but a pair of kills courtesy of Cat Kelly and Savannah Davison gave the Aggies the small front they needed to claim the game. In this set, NM State seemed to be more agile on the ball, which is what ultimately ensured them the success.
"We decided to try and go razor over the top," Jordan said of the adjustments he made. "We set the ball a little bit faster to the left pin — over the top of our middles. They were helping inside a lot… we needed to make them pay for that, and we did a pretty good job with it."
Luckily for Aggie fans, this week isn't over for NM State, as they compete on Saturday at 1 p.m. against a third-place Grand Canyon University at the Pan American Center.
"They're a good team," Jordan said of GCU. "They're balanced, they handle the ball well, they don't make a lot of errors, and there's a reason they've won as many games as they've won, so it's gonna be a good match."
Hang on for a minute...we're trying to find some more stories you might like.
About the Writer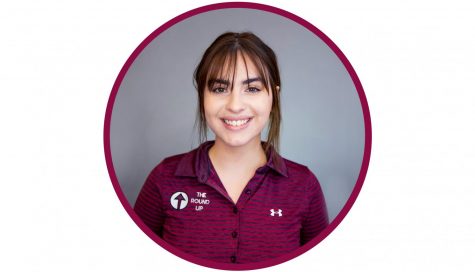 Mia Tontodonati, Sports Writer
Mia Tontodonati is in her freshman year and her first year at The Round Up. She attended Las Cruces High School and participated in Bulldawg Broadcast...