Aggies crush GCU to extend lead atop WAC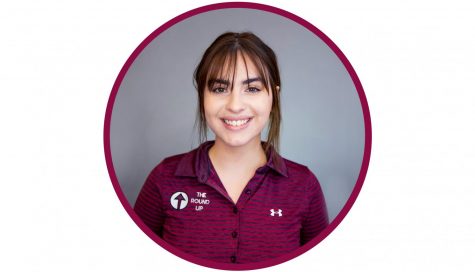 More stories from Mia Tontodonati
The New Mexico State volleyball team collected their 15th win of the season Saturday afternoon in a three-set sweep over Grand Canyon University (25-18, 25-13, 25-16), improving their conference record to spotless 6-0.
The game started off a tight match, but NM State didn't let this phase them, setting off a 3 point serve run from Julianna Salanoa to give them a lead. Head Coach Mike Jordan said there were several things he wanted to see from his team at the start of the game, and it seems as though they delivered.
"Well, I wanted to see us handle the ball well," Jordan said of the first set. "If we ball control well, quality of digs good, then we're a pretty good team. I know we can score in the middle, you know, and we did that, and that was good."
In the second set, the Aggies executed the entire game, jumping out to a lead with a 5 point run early to give them the advantage. From there, the squad stayed solid and kills from Megan Hart, and Savannah Davison is what won the squad the set.
"We kept doing what we were doing, we really didn't do anything different the whole match," Jordan said. "We tried to keep a decent balance… we tried to make sure everybody was prepared defensively, and those things for the most part happened."
It was more of the same in the third and final set as the Aggies continued to overpower the Lopes. This happened after an Aggie timeout, which then led to three kills from Hart back-to-back.
"I called that time out — you know, we were up 15-13 and we made a couple of bad choices and missed a couple of assignments, and so I kind of got mad at them," Jordan said. "I feel like we were too relaxed and we needed to keep the foot on the pedal."
Redshirt-senior Megan Hart claimed a career-high 19 kills against the Lopes. Hart has proven herself to be a star player this year with 206 points and 168 kills on the season.
"She's the best player we have," Jordan said of the middle blocker. "You expect that — you hope that from your veteran players and she's a fifth-year senior, and so she's the one we lean on most and she usually comes through."
NM State hits the road for their next two games against UMKC an Chicago State before returning to the Pan American Center on Oct. 24 to take on Utah Valley.
Leave a Comment
About the Writer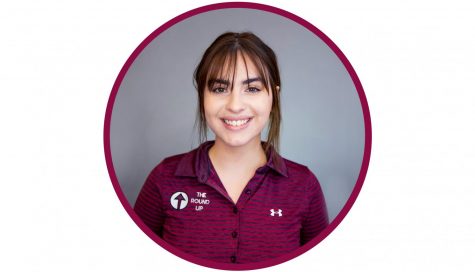 Mia Tontodonati, Sports Writer
Mia Tontodonati is in her freshman year and her first year at The Round Up. She attended Las Cruces High School and participated in Bulldawg Broadcast...