Know your foe: Georgia Southern Eagles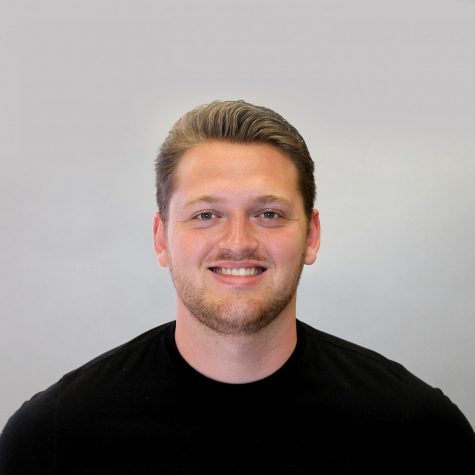 More stories from James Martin
The New Mexico State football team returns to the field following their first open week of the season to take on Georgia Southern in a throwback clash with the former Sun Belt rival. To get more of an in-depth look at the Eagles ahead of Saturday's matchup, I asked Kaitlin Sells, managing sports editor of the George-Anne, a few questions.
Year one under head coach Chad Lunsford was one to remember for the Eagles, and after losing three of the their first four to teams who now have a combined record of 19-2, the team looks to have gotten back on track with back-to-back conference wins. What are the expectations for this group as as bowl season quickly approaches in a strong Sun Belt conference?
Due to Georgia Southern's tough schedule, most of us in Eagle Nation did not expect another 10-win season, but we did have high expectations from the players and the coaching staff. GS started off a bit rocky in the beginning of the season, due to many things including academic suspension, injuries and bird poop being mistaken for cocaine.
Now that things have settled down and we're deeper into the season, the boys seem to be falling into a rhythm while working with each other. They show great promise to finish out the season strong as long as they continue to work.
I know this GS offense isn't one that's really predicated on getting a lot of production from the passing attack, and it hasn't helped missing regular starter Shai Werts for a chunk of time early in the season, but it looked like the junior was able to find his groove against Costal Carolina, tossing a pair of scores to Mark Michaud to keep the Eagles alive in their triple-overtime win over Coastal Carolina. What's the ceiling for this offense with Werts back to his regular form leading the offense?
I'd love to see this offense transition to being comfortable with their passing game. I am very aware that we are a rushing offense, it's what we're good at. But if GS can throw a little variety in there to become less predictable with a strong passing game, I feel they'd be able to take their level of play to the next level being lead by Werts.
To nobody's surprise; Georgia Southern is running the damn ball, boasting what can only be described as a four-headed monster of a backfield with J.D. King, Wesley Kennedy, Matt LaRoche and Logan Wright — who unfortunately for the Eagles will miss upwards of six weeks with neck injuries. How much will the offense miss the talented redshirt-sophomore's contributions over the latter half of the season and how does that affect the workload distribution for this running back committee?
Logan Wright is definitely a hole that will be hard to fill, as he was the leading rusher for the Eagles this season when he was injured, but it won't be impossible. While the injury is less than ideal, the timing worked out smoothly as Wright's injury occurred around the same time Wesley Kennedy III's suspension was up. Kennedy was able to come in a replace Wright in the backfield, and has seen a lot of success in the two games he's been back with three touchdowns while averaging 84 rushing yards per game.
Matching up against National Title contender LSU in the first week of the season serves as an obvious outlier, but since then, the Eagles have largely been in close contests, with four one-possession games in their last five, including five combined overtimes in their last two outings. How has Lunsford's squad handled these close games so well and what do the Eagles need to do to take firm control so it doesn't always come down to the wire?
The GS football team is one that knows how to compete under pressure. Many times we've seen the Eagles play hard and fight for a win, but other times they have fallen short. The trend this season seems to be not really showing up to play until the fourth quarter when things are close, and playing mediocre prior in the game. To fix this trend of playing down to the wire, the Eagles just need to play the way they know how to play all four quarters.
Finally, can you give me your score prediction and what you expect to see this Saturday?
Finally, my score prediction for Saturday is a 21-10 win for the Eagles.
Leave a Comment
About the Contributor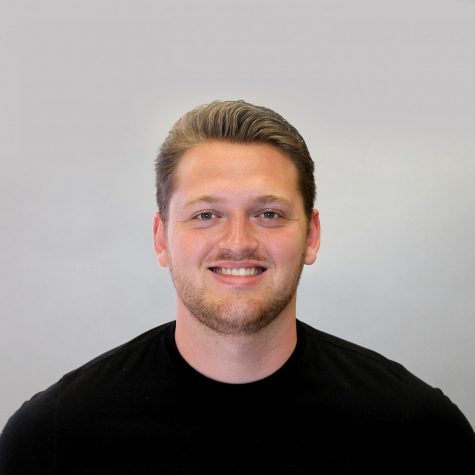 James Martin, Sports Editor
A Las Cruces native, James Martin enters his fourth year at The Round Up and second as Sports editor. The senior loves Minecraft and good vibes and is...