NM State volleyball continues to shine bright as season approaches home stretch
Hang on for a minute...we're trying to find some more stories you might like.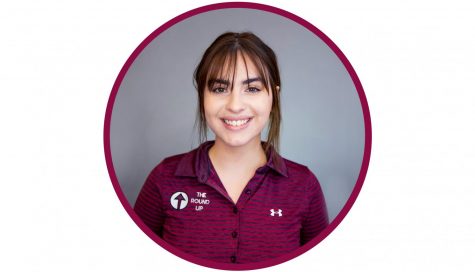 More stories from Mia Tontodonati
It comes as little surprise that the New Mexico State volleyball team is dominating their 2019 campaign, as that's become the norm for the Mike Jordan led squad, but this sustained excellence is exactly what makes the program so stupefyingly amazing.
Following a 24-8 season that featured another WAC Championship NCAA Tournament appearance NM State is on a collision course for one of the best seasons in program history, riding a nine game winning steak in the waning stage of the season and sitting at 17-3 a nearly perfect 8-0 WAC record with a month left to play.
The constant throughout this run of success is six-time conference Coach of the Year Mike Jordan. In his 22nd year heading the program, Jordan place as the NM State volleyball G.O.A.T is firmly cemented, with 483 wins and nine NCAA Tournament appearances to his name.
More success looks to be on the horizon with the team shining bright statistically as of late, ranking first in hitting percentage in the WAC and 21st in the nation for offense hitting percentage. The squad continues to impress on defense ranking eighth in total blocks, second in blocks per set and leads the nation in opponent hitting percentage.
NM State has the star power to compete historically with the historic 30-win teams of the mid-2000s, with senior middle blocker Megan Hart leading the conference in hitting percentage (a mark good enough for eighth in the nation), junior middle blocker Julianna Salanoa leading the WAC in blocks per set and in total blocks (placing her at tenth and fourteenth in the nation respectively) and Savannah Davison staking her claim as the Aggies' lethal outside weapon and one of the better rounded players in the most well rounded players in the conference.
These successes are reflected by the WAC honors a plethora of Aggies have received this year. Salanoa has earned Defensive Player of the Week twice this season after she averaged 1.45 blocks per set, posted 16 total blocks at the Borderland Invitational, and averaged a WAC-best 2.33 blocks per set versus UT Rio Grande Valley, while Davison and Hart have also gone on to claim Offensive Player of the Week honors.
Maintaining a solid record is a difficult thing to do in Division I, but the Aggie volleyball team, who are tied for the fifth most wins in the country, doesn't look to let up any time soon. The squad continues to make a push for WAC glory and extend this historic era of dominance entering the back half of conference play.
The success they've obtained and continue to obtain has almost become a given, but that doesn't make it any less incredible — if anything, another year added on to the run of greatness that's consisted of 16 20-plus win seasons in the last 18 years entering 2019 makes it even more special.
In the seemingly rough of a fall semester for Aggie athletics, the NM State volleyball team continues to be a diamond, bringing pride and success to Las Cruces year-in and year-out.
Hang on for a minute...we're trying to find some more stories you might like.
About the Writer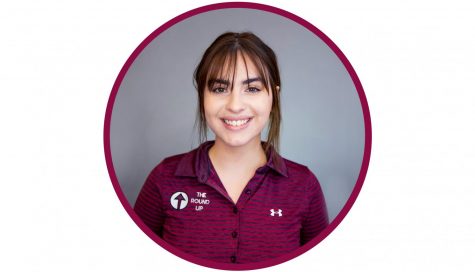 Mia Tontodonati, Sports Writer
Mia Tontodonati is in her freshman year and her first year at The Round Up. She attended Las Cruces High School and participated in Bulldawg Broadcast...