Campus organizations come together to support physical activities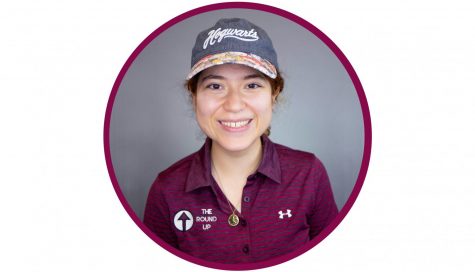 More stories from Lauren Roman
New Mexico State University participated in the Exercise is Medicine-On Campus Initiative Tuesday to promote physical activity as health.
Students, faculty and community members walked alongside Chancellor Dan Arvizu from the east side of Hadley Hall to the front of Corbett Center Student Union early Tuesday morning in support of this event.
In addition to the walk, the Wellness, Alcohol and Violence Education program set up tables inside Corbett, exercise stations outside of Zuhl and a white board where students could share their personal routines.
Christina Roy, a senior studying public health, shared her physical health routine.
"I basically dance around my house to music or I swim," Roy said. "My mom teaches Aqua Zumba at the Aquatic Center, so sometimes I will attend her classes."
Roy also explained why she believes student exercise is important.
"I feel really good afterwards. It gives me a sustained energy. Sometimes you get really tired when you first start doing it, but if you stick with it, it gives you more clarity and better memory," Roy said.
Another student, Elijah Harry, a senior studying public health, talked about the spiritual significance of exercise.
"Exercise is important because it helps keep your mental health in check," Harry said. "I think it would be great for students to take a step back from their crazy-fast paced life to release their energy into the world."
Aaron Salas, a student from the Public Health Sciences 457 course, Administration of Health Programs, discussed his classes' participation in the Chancellor's Walk.
"We partnered with W.A.V.E for some parts of the event. Within our class, there was five groups: communications, marketing, activities, evaluation, and poster-making," Salas said.
With help from his teacher, Cindy Kratzke, Ph.D., Salas and his classmates arranged the event as representatives of the Public Health Department.
"We helped out not only as a grade in the class, but also as a part of Public Health since most of my fellow classmates are a part of the department or are health degree majors," Salas said.
Because NMSU has been an active participant of the EIM-OC initiative, the university now holds "silver status."
"We were recognized at a kinesiology conference in Orlando, Florida in May," Leon said.
Leon credits the recognition to an increased support of physical activity.
"We promote exercise as a form of medicine in our clinics," Leon said. "If you go into the Aggie Health and Wellness Center, you'll see a list of fitness classes that we offer at the activity center. We also have providers who will see students and ask them about their fitness history."
According to Olivia De Leon, a health education specialist for the Wellness, Alcohol and Violent Education program, there was a turnout of "at least 1000 participants."
"I believe there was 831 students who participated in the stations W.A.V.E. put out," Leon said. "And over 160 who attended the Chancellor's Walk."
Leon summarized the future goals W.A.V.E has for EIM-OC at NMSU.
"We hope to increase our numbers at the Chancellor's Walk, but also promote exercise as a form of medicine year-round," Leon said. "So, we hope to do that and go for gold."
About the Writer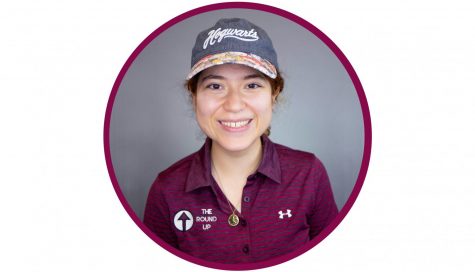 Lauren Roman, Staff Writer


Lauren Roman is a junior double majoring in Animation and Marketing at New Mexico State University. She has been a staff writer for the Round...