NMSU offers vaccinations, services amid approaching flu season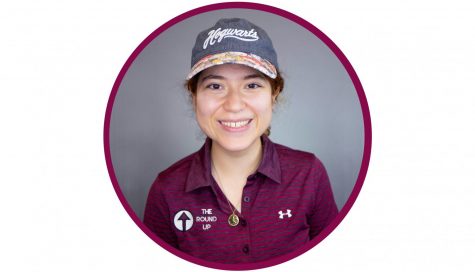 More stories from Lauren Roman
With Flu season approaching, students are being advised to receive their shots and take the necessary precautions to avoid the highly contagious virus.
Carol MacDonald, a nurse supervisor at the Aggie Health and Wellness Center at New Mexico State University, discussed the services available for students.
"The Aggie Health and Wellness Center offers flu shots for $25 by appointment," Macdonald said. "The vaccination is recommended for everyone six months of age and older unless there is a medical contraindication or allergic reaction to the shot."
According to Macdonald, if students are unable to receive services at NMSU, there are alternatives that are offered throughout the community.
As of now, there is no record of flu cases at the Aggie Health and Wellness Center, since "we are not yet in season," Macdonald said.
Though when it comes time for students to receive their shots, an email notification will be sent out.
"We send out email notifications to students with flu vaccine information when it becomes available," Macdonald said.
The Center for Disease Control website indicates that there has been low flu activity within the United States, but "Louisiana and Puerto Rico are experiencing high levels of influenza-like illness."
However, such reports should not deter those from receiving their shots. "Flu vaccination is the most effective way to avoid serious complications," according to the CDC website. "Get vaccinated now."
Macdonald also recommends setting up an appointment early.
"Students should get their vaccination before the season begins and be seen if symptoms develop," Macdonald said. "Co-infections can develop especially if someone has underlying medical conditions."
According to Mayo Clinic, the flu is "a viral infection that attacks the respiratory system." Common symptoms include aching muscles, nasal congestion, a high fever, sore throat, fatigue and headache.
In addition to the flu shot, students can take practical steps to avoid infection.
Mayo Clinic advises frequent washing of hands. In case students do not have access to soap and water, "alcohol-based sanitizers" are a good alternative.
Another way to resist contamination is to avoid crowds, since "the flu spreads easily wherever people congregate."
Emily Johnson, a freshman studying nursing, expressed her opinion on flu vaccinations.
"I think if you feel convicted to receive a shot that you should have the freedom to. But you shouldn't be required, I don't think," Johnson said. "I think it's personal preference."
Johnson's perspective was influenced by her childhood experience.
"I wasn't vaccinated for the flu growing up. I think it was because my parents were worried I would get sick from the vaccination," Johnson said.
Zayra Moreno, a freshman majoring in fashion merchandising, also voiced her opinion on flu vaccinations.
"I think it's important. I've gotten mine about every year," Moreno said.
The Aggie Health and Wellness Center is currently open to anyone who wishes to receive their shot. Their office hours run Monday through Friday between 8:00 a.m. to 11:30 a.m. and 1:00 p.m. to 5:00 p.m.
About the Writer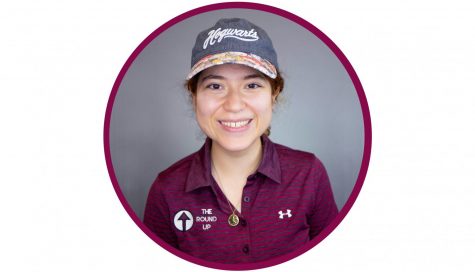 Lauren Roman, Staff Writer


Lauren Roman is a junior double majoring in Animation and Marketing at New Mexico State University. She has been a staff writer for the Round...