NMSU Criminal Justice Department speaks out amidst professor's attempts to purge CPB recruitment efforts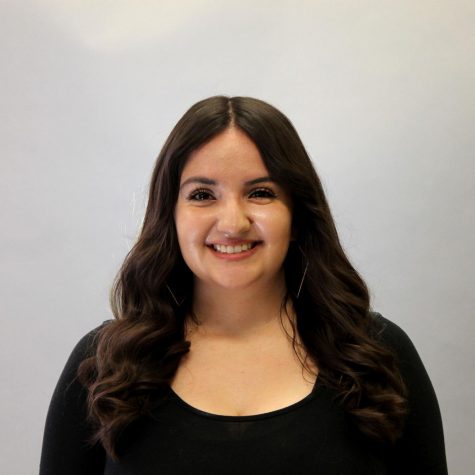 More stories from Aimee Ryan
One professor at New Mexico State University said that in this political climate, it is time for representatives from U.S. Customs and Border Protection to stay away from the campus.
Associate Professor of government Neal Rosendorf has posted a collection of tweets off of his personal twitter account voicing his opinion of CBP's presence at NMSU, specifically the recruitment collaborations between the criminal justice department and CBP.
Rosendorf also wrote an essay titled "I Helped End a Customs and Border Protection Recruiting Program at NMSU. It nearly got me fired," published by The Round Up Oct. 25. An early June visit to the Paso del Norte Processing Facility in El Paso prompted him to become a refugee activist, Rosendorf said.
"Thus it was a no-brainer for me as a professor in New Mexico State University's Government Department to protest and seek to help end a recruiting partnership operating since fall 2018 between CBP, which includes the U.S. Border Patrol, and NMSU's Department of Criminal Justice," Rosendorf wrote in his essay.
Since the summertime visit, the professor has become especially active on Twitter.
On Oct. 10, Rosendorf posted a thread depicting a photo of an email sent by a representative from El Paso's CPB office. The email implies that CPB is aware of Rosendorf's online protest of the agency.
1) Even as social media threaten society, Twitter truly can be a tool for social justice. Case in point: Simply as the result of a few well-composed tweets by Yours Truly, human rights-violating @CBP was spooked into withdrawing from a program to recruit agents on @nmsu's campus. pic.twitter.com/i8AtQG93BR

— Neal Rosendorf (@NealSoftPower) October 11, 2019
2) Needless to say, I couldn't be more pleased. My vow is that I will oppose the presence at @nmsu of any @DHSgov agency that attempts to recruit or develop any campus presence. I would, however, welcome their showing up to engage in vigorous discussion/debate in a forum setting.

— Neal Rosendorf (@NealSoftPower) October 11, 2019
"I intend to push this issue hard with New Mexico State's leadership and the Criminal Justice Department, which has enthusiastically collaborated with CBP on recruitment. With recent revelations of brutal neglect and outright cruelty toward refugees, a bright line must be drawn," Rosendorf responded.
The chilling impact of CBP's presence and recruiting on undocumented students was a major factor in my decision to seek an end to the Criminal Justice Dept's partnership with the agency.

— Neal Rosendorf (@NealSoftPower) October 23, 2019
Department Head of NMSU's criminal justice department Dennis Giever, Ph.D, said recruitment efforts are intended to assist students.
Giever said the department does have not any official partnership with CBP; rather, the department has a room in Breland Hall called the Criminal Justice Mentoring Center where agencies can come to NMSU to recruit and aide students, which includes CBP.
Giever said that allowing CBP to visit NMSU through the Mentoring Center was to not make any political statement, but only to provide an opportunity to the more than 700 criminal justice students in the department.
"It was never designed to be a political thing–it's not. It's not a political statement, or in favor of this or against this or anything like that, it's just a realization that the department has about 700 majors," Giever said.
Giever said that he believes NMSU needs to come together to support all students and that removing a recruitment opportunity hurts criminal justice students.
"For some reason, people wanted it to be controversial and that was never intended. We're supposed to be educational institutions, which means we look at all the different sides of the views and we have open discussions," Giever said. "Anybody that tries to politicize that is detrimental to the university."
Giever acknowledged that activities occurring at the United States-Mexico border is controversial in today's political climate. He said that he encourages those who have opinions on the matter need to participate in governmental elections.
"There's two opposing sides—depends on who you're listening to. That's not how it works because I don't know which one of them is right—it's probably a combination of the two, but there are people out there that should and that's where change has to take place.
"Not, you know, we can't kill a couple people to make a statement because that's not fair to the two people we killed it. Whatever it is, we make the change in elections, who we vote for and it just has to be that way," Giever said.
.@CBP @CBPWestTexas Never forget who I am or what compelled me to become the (polite) stuff of your bureaucratic nightmares. And don't bother trying to return to NMSU—I won't stop opposing CBP's presence here until it undergoes a fundamental transformation.https://t.co/lQUW2UfF4L

— Neal Rosendorf (@NealSoftPower) October 20, 2019
Open dialogue about the matter about CBP is something Giever said he would support. He also emphasized that his thoughts are that removing CBP's presence from NMSU would take away learning and recruitment opportunities for criminal justice majors that want to go into the field.
"We should be working together for everybody to succeed. The part that irritates me is that somebody would try to circumvent that and say 'for my political agenda.' There's dialogue, there's all kinds of cool thing we can do—panels, we can discuss pluses and minuses—we can do all of this in a positive fashion. Or we can try and hurt somebody," Giever said.
In his essay, Rosendorf claimed he was successful in prohibiting CBP from visiting NMSU.
"Rather than choosing to reach out to me for a discussion, which as always I would have welcomed, CBP decided to quickly and quietly withdraw from its recruiting partnership with the Criminal Justice Department." Rosedorf said. "Indeed, they pulled the plug so quickly and quietly that I didn't even know for several days that I'd succeeded in achieving my goal."
However, the criminal justice department's Twitter account posted about student recruitment for Border Patrol and posted the link to the U.S. Customs and Border Protection website.
Border Patrol is Hiring!
Be part of a team that believes in courage and compassion no matter what challenges lie ahead. Join Us. https://t.co/ojehDNd53I https://t.co/ojehDNd53I

— [email protected] (@NMSUCJ) October 28, 2019
.@NMSUCJ @CBP @USBPChief @NMSURoundUp @CrucesSunNews @NMSUPrez @viaCedar @BobMooreNews Ah, yes—the US Border Patrol's amply demonstrated historic, ongoing courage and compassion, poignantly displayed in this touching 2018 news story and accompanying video: https://t.co/GMMaqRZtsr

— Neal Rosendorf (@NealSoftPower) October 29, 2019
According to the website for the mentoring center, CBP will be on campus again on Nov. 7, Nov. 20 and Dec. 5.
Leave a Comment
About the Writer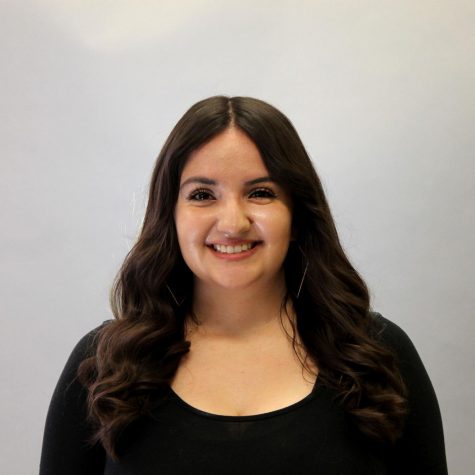 Aimee Ryan, Managing Editor
Aimee Ryan is a senior and Southern New Mexico native entering her fourth year at The Round Up and her first year as an editor. She worked as a staff writer...