Pack primed for monster senior season in even bigger role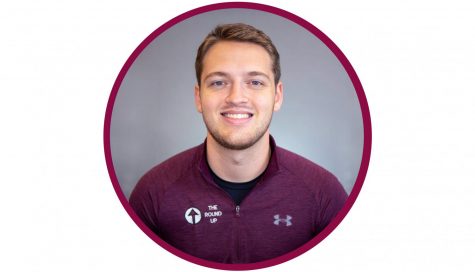 More stories from James Martin
In the essence of Boaz Yakin's Remember the Titans, "you cannot replace" a Brooke Salas.
Losing an all-time great like Salas, who graduated in the spring of 2019 as the second highest scorer in New Mexico State women's basketball history, would in almost any situation set a program back significantly. Her loss will be felt — there's no questioning that — but there's got to be a reason the Aggies remain preseason favorite to take home their sixth straight WAC title.
That reason is Gia Pack.
Pack — a two-time All-WAC First Teamer and WAC Preseason Player of the Year — has always been one of the conference's better players, but took her level of play to new heights during the 2019 WAC Tournament, where she set a tournament record for points scored with 86 points despite playing in just three games.
"A lot of people are going to be looking at me, you know — I just broke the record and won the MVP, stuff like that… I want to [continue to] hold myself to a higher standard," Pack said.
The senior will need to keep that elite level of play with all of the losses the program endured from last year's squad. In addition to Salas and her 19 points, 11 rebounds and 2.5 steals per game, the Aggies will miss regular starters Domonique and Monique Mills as well as third leading scorer from last season Stabresa McDaniel.
"I wasn't a vocal leader, [Brooke and I] were both just leaders by example, but just having her on the floor with me motivated me. Since I was the the coach on the floor at the point guard position, she always just had my back… [but] I've had to step up leading more," Pack said when asked about the differences that have come with losing so many key contributors. "I think I'll do just fine. Any position they put me at, I'm comfortable — I've played it for so many years, but just trying to find the right person to go to when teams are doubling me… We're just trying to find that person I can assist the ball to when it counts."
Pack is prepared to take on an even heavier scoring load than the 16.9 points per game on 44% shooting she turned in last season, but is confident in her supporting cast stepping up as bigger roles present themselves.
"The people that we've brought in — the freshmen, the transfers — they'll do just great fitting in," Pack said when asked about the team around her. "There are a lot of people stepping up. Our post players are finishing well around the basket, Aaliyah [Prince] is coming through a lot more… she's more comfortable now. I feel like last year she wasn't [as] comfortable, but she's doing great right now.
"As we play, then I'll be able to see where we'll be at… but I think we'll be just fine."
The Aggies are poised to continue what has been a historic run, but Pack doesn't project NM State to just steam roll their opponents like they did last year, where the squad had a plus-9.4 point margin per game heading in to the NCAA Tournament. This season, and these early games especially, will be more about building an identity than it is looking at one matchup to the next.
"We want to win… we can't really predict where we'll end up, but right now, we're pretty much working on ourselves as a team," Pack said. "Every game is going to be about toughness. We're not going to blow teams out by 20 or 30 — it's more so we're just going to have to fight it out."
NM State has proven their able to grind out wins under the defensive minded Atkinson, especially down the stretch of last season, but life is always much easier when you have a star like Pack to lean on in crunch time.
Pack's talent has always been evident, but the WAC Preseason Player of the Year has come a long way in her career as an Aggie, and hopes to continue that ascent as she enters her final season.
"Freshmen year, I was shy, I was nervous… I didn't feel like I played my best, but I had a lot of good leaders at that time. Sophomore year, [a lot of them] left and I had to step up — that's when I started adjusting to the point, then junior year I was more comfortable," Pack said, looking back on her evolution as a player. "I just drew from all those experiences… I had a great I.Q. for the game, so I just knocked myself back into that sense, like 'Gia, this is who you are. You've been playing for so long, just because it's college doesn't mean that's different.'
"Senior year, I'm ready to just do what I do," Pack continued. "I had the opportunity to leave, but I didn't. I stayed for a great reason. This is a winning program, my coaches believe in me. [Finishing] is going to be real tough."
Pack joked about not being ready to dive into the feelsy portion of her swan song season yet, but going out a conference champ again would surely make that a bit easier. If the Aggies have any hope of making that happen, though, Pack will be a big reason as to why, and if she has the season she expects and is very well capable of having, it'll cement her as one of the best the program has ever seen.
About the Writer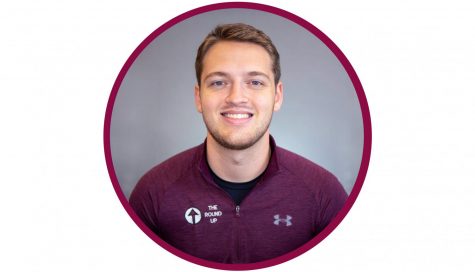 James Martin, Sports Editor
A Las Cruces native, James Martin enters his third year at The Round Up and first as assistant editor. The junior loves Minecraft and good vibes...