NMSU to host fifth annual Military and Veterans Appreciation Week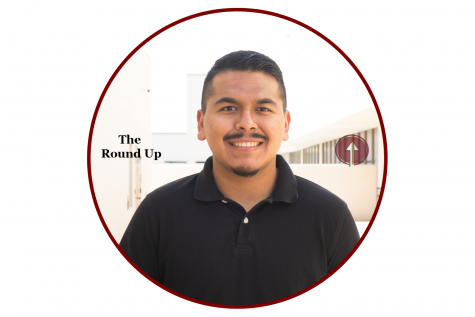 More stories from Luis Rios
New Mexico State University will be celebrating their fifth annual Military and Veterans Appreciation Week from Nov. 8 to 16.
Director of NMSU Military and Veterans Programs Hector Sanchez said the week is focused on appreciating students, staff and faculty for their service.
"We will be focused on appreciating students, faculty and staff for their courage and service for our country. All of the events will be themed in appreciation for their sacrifice to our country," Sanchez said.
Sanchez mentioned the week allows the NMSU community to show their support, and is the only week-long event for veterans on campus.
"It is the only time of the year that we really show of our appreciation from the NMSU community to our staff, faculty and students that have served in the military," Sanchez said.
NMSU Faculty and Staff Military Veteran Banquet will kick off the week on Nov. 8. The banquet is from 6:30 p.m. to 8:30 p.m. at the NMSU Fulton Center Danny Villanueva Victory Club. Retired White Sands Missile Range Commander Army Brigadier and NMSU Physical Science Laboratory Deputy Directory Eric Sanchez will be a featured banquet speaker.
The Veterans Day Parade will be held on Saturday, Nov. 9. The parade will take place in Downtown Las Cruces at 11 a.m.
The Student Veterans Organization will be in the parade to represent NMSU's military and veteran students. The NMSU Army and Air Force Reserve Officers' Training Corps will be marching at the parade as well. According to the NMSU military and veterans program page, free food will be provided by Borderland BBQ.
Military and Veterans Appreciation Week officially begins on Monday, Nov. 11 at 10 a.m. with an Inaugural Ceremony. The ceremony will take place at the Aggie Memorial Tower at the College of Health and Social Services building. Retired Army Brigadier General and former Secretary of the New Mexico Department Veterans' Services General Jack R. Fox will be a featured guest speaker.
The Veterans Day picnic will be held Tuesday, Nov. 12 from 11 a.m. to 1 p.m. at the Garcia Center Courtyard. Information tables from NMSU departments and local Veteran Service Organizations and the Las Cruces Vet Center mobile van will be present at the picnic.
On Wednesday, Nov. 13, SVO will have an information table outside the Corbett Center Student Union building's main entrance from 10 a.m. to 2 p.m. with information about the organization and issues military and veteran students face on campus. They will also have free popcorn and yard games at the tables.
ROTC and Armed Forces Recruiters Day will be on Thursday, Nov. 14 at Young Hall from 10 a.m. to 12 p.m. Students will be able to meet with local army recruiters at information tables.
The Military Appreciation Football Game will wrap up Military and Veterans Appreciation Week Nov.16. NM State football will take on University of the Incarnate Word at Aggie Memorial Stadium at 2 p.m.
The SVO is set to tailgate from 11 a.m. to 1 p.m. outside the Aggie Memorial Stadium.
Leave a Comment
About the Contributor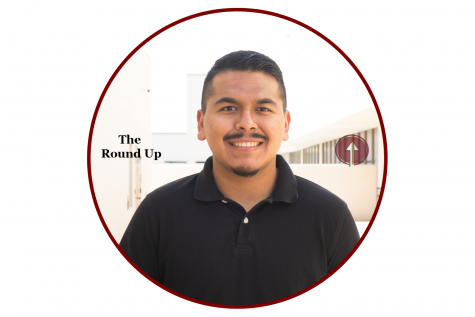 Luis Rios, Lifestyle Writer
Luis Rios is a senior entering his fourth year at The Round Up and his second year as Political Writer. As he works towards completing his major in Journalism...