Remembering a Legacy: A look into the life of Captain Joseph Quesenberry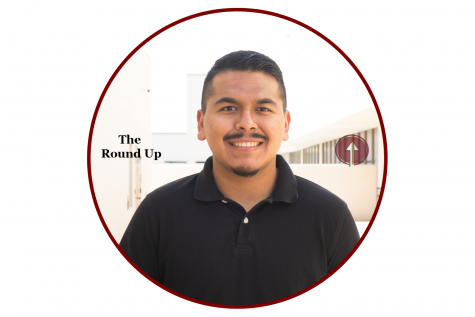 More stories from Luis Rios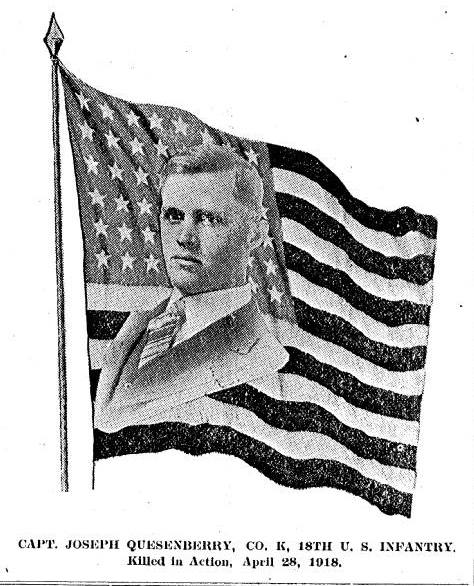 During New Mexico State University's Veteran Appreciation Week, the university honors the veterans that served to protect their country. One veteran, Joseph Quesenberry, served as Captain of Company K, 18th Infantry of the First Infantry Division and was the first Aggie to die in World War I.
Writings in his personal diary and references in many historical books allow Quesenberry's great legacy to live on.
On Dec. 31, 1916, Quesenberry reflected in his diary that he left his birth place to join the army.
"I left my home at Las Cruces, New Mexico to begin my life as a 2nd Lt. in The U.S. Army. I went to Fort Leavenworth, Kansas for a three-month course," Quesenberry wrote.
Before he left to join the army, Quesenberry was a student at the New Mexico College of Agriculture and Mechanical Arts, now known as NMSU. In the 1914 edition of the Swastika, the university's yearbook, he was captain of the Fourth Preparatory in the preparatory department. The yearbook describes Quesenberry as a successful leader.
"Last comes Joseph Quesenberry, our president. Joe stands at the top of everything. The class has been under his successful leadership for two years."
In the same year, Quesenberry was also captain of the football team.
"Capt. (Joe) Quesenberry plays at left tackle and holds this position as all-star of the Southwest. Joe held the position of all-star center in 1911. He has at all times been one of the mainstays in his side of the line. His greatest feature is blocking punts. As a captain he has proven one of the best the College has ever had, keeping the light team up to a fighting pitch at all times."
Quesenberry was engaged to Era Rentfrow, who upon hearing about his death, never married and stayed working at NMSU as registrar. Rentfrow, who's motivation was possibly due to the death of her fiancee, tracked down Aggies who served in World War II and recorded their memories. The photos she gathered are on display at NMSU's Memorial Tower, according to the NMSU office of the president.
According to 'Lest We Forget: World War I and New Mexico' by author and historian David Van Holtby, on June 1917, Quesenberry boarded one of the first ships of the fourteen-vessel convoy to Europe as a part of General John J. Pershing's American Expeditionary Forces and the First Division, also known as "The Big Red One." He and 377 New Mexicans with 14,000 other troops were among the first soldiers to arrive in France.
In July 4, 1917, they were the only division to parade the streets of Paris. After the parade, Quesenberry was stationed to Company K, 18th Infantry. While there Quesenberry described in his diary that his first experience with the infantry was a mess.
"I take care of departure from camp. Nothing has been done in getting ready. Everything is a big mess. Everybody drunk. Captain leaves all to me to pick up every match and cigarette stub," Quesenberry wrote.
Through his leadership, his company took first place in a battalion-wide competitive drill. Quesenberry was promoted to captain the following day. It became his job to command about 250 men.
'The Family: A Journey into the Heart of the Twentieth Century by David Laskins,' describes Quesenberry as an idol.
"He was a great officer, a soldiers' soldier. He was the idol of our outfit," Private Hyman Cohen wrote about Quesenberry's leadership as captain.
According to David Van Holtby in an interview with the Albuquerque Journal in March of 1918, Quesenberry was assigned to command the execution of Order No.1.
"In March 1918, he led a group of soldiers to pinpoint enemy positions and, if possible, capture German soldiers and documents," Holtby said.
In 'A History of New Mexico' by Charles F. Coan, when the order was carried out, Quesenberry and his men captured the first German machine gun with prisoners taken by American troops.
On March 11, 1918, Quesenberry became the first American officer to be commended by General Pershing for his success in the carrying out the order.
"My hearty congratulations on fine work done by you and your men this morning. You and your detachment have set a pace for others to follow," Pershing wrote.
The Battle of Cantigny in April 1918 was the first major American offensive battle of World War I. On April 28, the army's Graves Registration Service recorded Quesenberry's death was caused by the burst of a German shell. He was 23 years old when he died.
According to Cohen, he wrote that Quesenberry stayed true to his role as captain to the very end.
"Four of us carried him into the church basement of the town which was now a field hospital. We found many of our men lying there waiting for first aid and evacuation. The medics seeing the captain attempted to give him first aid. He refused treatment and ordered the medics, 'don't touch me until all my men are treated' he said," Cohen wrote.
Quesenberry was buried temporarily at an American military cemetery at Bonvillers, until his father requested that he be moved back to Las Cruces. Quesenberry is currently buried in Masonic Cemetery in Las Cruces.
Quesenberry's great niece Susan Brown said knowing all the things that her great-uncle did makes her proud.
"I'm real proud of him. I'm just proud that he's a family member and proud of his accomplishments and him as a veteran," Brown said.
Quesenberry's photo hangs in NMSU's Memorial Hall, his uniform still on display at the NMSU University Museum and a scan of his diary during his time in the army with other information remains in the Branson Library at NMSU.
Leave a Comment
About the Contributor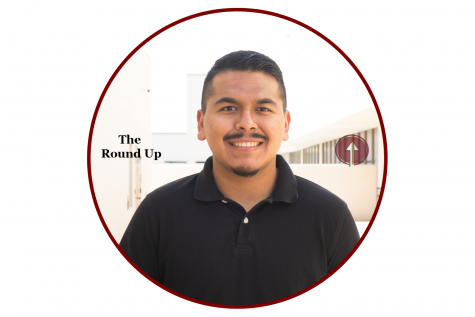 Luis Rios, Lifestyle Writer
Luis Rios is a senior entering his fourth year at The Round Up and his second year as Political Writer. As he works towards completing his major in Journalism...