Aggies go perfect in WAC, cap off regular season with 17th straight win
Hang on for a minute...we're trying to find some more stories you might like.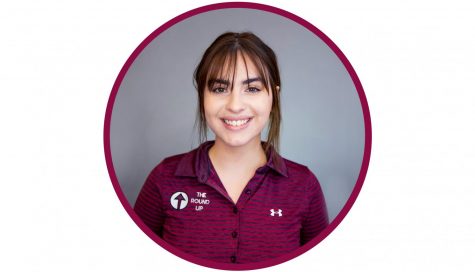 More stories from Mia Tontodonati
In New Mexico State's nail-biting last game before the postseason, the WAC regular-season champions picked up a 3-1 victory over the Kansas City Roos to finish the regular season with a perfect 16-0 conference record.
The first set started off well for the Aggies as they took the lead early with kills from Savannah Davison and Julianna Salanoa. The Roos fought back to take control with a 6 point run, but the Aggies would persevere, capping off the 25-21 victory with Salanoa's fourth kill of the set.
It was more of the same in the second set as the two teams battled point for point. Things stayed tight with the teams laying even at 13-13 before an NM State timeout. The Aggies seemed to be playing sloppy, leading to dropped balls and missed assignments that Kansas City capitalized off of. The last few points were anyone to claim, but a Kansas City attack error gave the Aggies the perfect opportunity to get the two points they needed for a win.
"They're a really good team, they're a veteran team… a lot of good players," Head Coach Mike Jordan said when asked why they couldn't maintain a lead. "I think there is a reason they are a contender every year, but I think they did a good job of passing the volleyball better than we did today. Fortunately, we made key plays at the right times and came out with a win."
In the third set, the Aggies slipped behind Kansas City early on, but once the Roos served into the net, Analyssa Acosta was able to pull off a 5 point serve run, putting the Aggies ahead 11-9. The Roos didn't let this stop them and were able to get back in the game, making the score 21-16 and leaving the Aggies in the dust. Not ready to give up, Davison and Lia Mosher pulled back a pair of kills to cut the lead, but this wouldn't be enough to salvage a sweep as the Aggies dropped the third 25-23
"We had to start playing with a little bit better emotion," Jordan said of what he wanted to see in the third set. "We also have to side out better in a couple of rotations, so we moved a couple of the patterns, tried to give them a different look and hopefully give a couple of our people who were receiving serves all the time a little bit of a break. It helped a little bit."
The fourth set was much of the same back-and-forth that had been prevalent the entire game, with things staying tied up to 23-23, but the Aggies continue to show when they need to, pulling the fourth set out to clinch their 17th straight victory.
"I mean you know we lose sets typically — one to two things are going to happen. You're either going to feel sorry for yourself, or you're going to go out a play a little harder," Jordan said. "Sometimes it takes a little while to get that, but I thought we made plays when we needed to make plays."
The win brings an end to what has been a historically good regular season for the Aggies, but Jordan still thinks there's room to improve as far as consistency is concerned.
"Well we've got to serve and pass it better," Jordan said. "I don't think anybody can beat us if we do those two things well, but you know we're inconsistent in those two things, and that's a huge part of the game. So hopefully, we will try and smooth that out and keep working on it."
The NM State squad will enter the WAC Tournament as the number one seed after running the table for the second time since the program joined the conference. The Aggies now sit at 25-3 own the season and have a chance to add to the illustrious Mike Jordan era trophy cabinet when they head to Orem, Utah for postseason play beginning Nov. 21.
Hang on for a minute...we're trying to find some more stories you might like.
About the Writer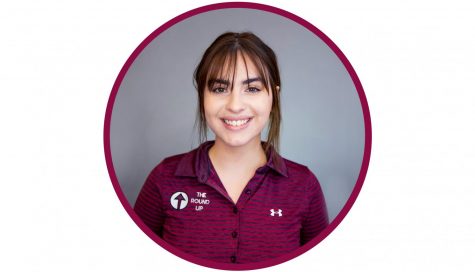 Mia Tontodonati, Sports Writer
Mia Tontodonati is in her freshman year and her first year at The Round Up. She attended Las Cruces High School and participated in Bulldawg Broadcast...