Aggies drop third straight in loss to Pepperdine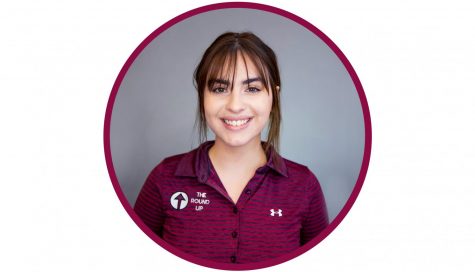 More stories from Mia Tontodonati
The New Mexico State women's basketball team's losing streak is up to three games after Wednesday night's 72-69 loss to Pepperdine as the Aggies continue their early season struggle in the post Brooke Salas era.
NM State got off to a sluggish start, falling behind 9-2 off the tipoff and failing to secure a lead for the entirety of the game.
Pepperdine's 46% shooting from the field and nine three-pointers propelled the Waves over NM State's uncharacteristically shoddy defense. The Aggies did stake a comeback attempt in the third quarter, cutting Pepperdine's game-high 14 point lead to one early in the fourth, but it would not be enough to end NM State's current skid.
"Just more communication defensively," Atkinson said when asked about the adjustments they made going into the third. "They ran something that we hadn't seen, so we just made an adjustment on that and just continue to play our principles offensively and defensively."
Atkinson believes the Aggies need to get back to honing in on their strengths — something that has gotten lost in the midst of the losing streak.
"We just have to continue to do what our strength is — that's being aggressive at the basket," Atkinson said. "When were and we got inside the paint we had kicks, we had dump downs, and so we just have to continue to be aggressive at the basket."
Still, Atkinson is encouraged by her team's late game effort to give themselves a chance.
"I thought we did some really good things offensively and defensively and when we cut close, we'd have a defensive breakdown, and until we get better offensively, any defensive breakdown is gonna kind of seem really big," Atkinson continued. "So we just have to continue to gel on both ends of the floor."
The Aggies are off to a 1-4 start, but it is still early on. With 24 games remaining on the schedule, Atkinson thinks there is still a bright future ahead for her squad.
"You know we've had a lot of tough lessons early on, and every game except for the UNM game has been close," Atkinson said. "We just have to capitalize on some of our mistakes and just continue to get better."
New Mexico States will return to the hardwood on Saturday when they travel to UTEP for another rivalry game.
Leave a Comment
About the Contributor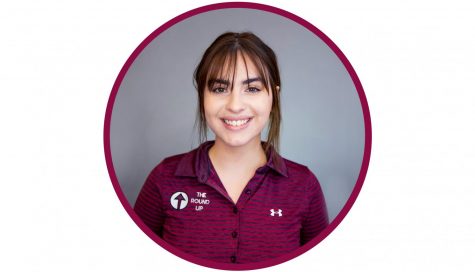 Mia Tontodonati, Sports Writer
Mia Tontodonati is in her freshman year and her first year at The Round Up. She attended Las Cruces High School and participated in Bulldawg Broadcast...