NMSU's Juniper Hall celebrates grand opening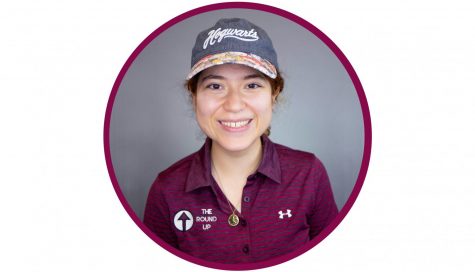 More stories from Lauren Roman
Juniper Hall officially celebrated its grand opening on Tuesday Jan. 28, despite the hall being prepared last fall for student use. Celebrations began at 2:00 p.m. when students attended a ribbon cutting and were offered food and a brief tour of the new building.
Ophelia Watkins, the Interim Executive Director for Housing and Residential Life, described the festivities that were prepared for student enjoyment and the tour of the hall for potential residents.
"We did a ribbon cutting, but it was really ceremonial, while KRUX played music for us in the background," Watkins said. "Juniper also has a classroom building and there were two open rooms where we offered video games and 'games games' just for fun. We also had snacks with some special cookies available for students."
After the open invitation to play games and eat snacks, students were offered a brief tour of the hall and were led to the third floor where cooking demonstrations were available for those curious to use the facilities.
"Residents are free to use the kitchen on the third floor," Watkins said. "The chef from Taos took the time to show students what they can make."
According to Watkins, the celebration was an opportunity to welcome students back and showcase the new building.
"We did a 'groundbreaking' back in April that was a formal ceremony with the regents and the chancellor," Watkins said. "So, this is not that kind of formal event. This is more about the students."
Though the new residence hall opened to students last semester, Watkins explained why housing chose to celebrate Juniper's grand opening this week as an alternative.
"We couldn't do a grand opening in the fall, because the Friday before classes started, we didn't know it was going to open for sure until Wednesday of that week," Watkins said. "So, we didn't have time to plan a grand opening."
Though "it is not unusual for a large facility like this to be up and running," since there were pieces of the building that needed more attention, according to Watkins.
Reid Adler, the Resident Director for Juniper Hall, was recently transferred responsibility over the new building after overseeing Cervantes Village.
"I was the resident director that opened Juniper, so I've been here a full year," Adler said. "Right now, I oversee the nine resident assistants that work in the building. I also work with programming and help with any facility issues that residents have."
Adler hopes that the new hall will offer a space where students can feel welcome and enjoy new activities.
"I hope it's a good home for students and I want to work on those traditions, programs, and events that go on every year," Adler said.
According to Adler, Juniper Hall will host a Valentine's Bingo night on Feb. 13 to kick-start future activities.
About the Writer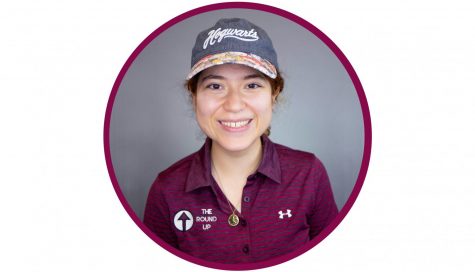 Lauren Roman, Staff Writer


Lauren Roman is a junior double majoring in Animation and Marketing at New Mexico State University. She has been a staff writer for the Round...