Aggies throttle GCU in front of second biggest crowd in program history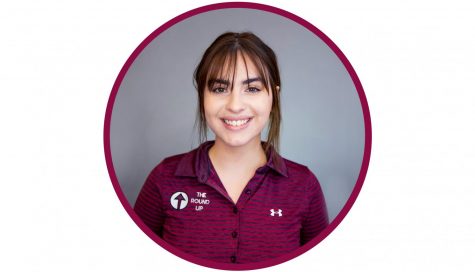 More stories from Mia Tontodonati
The New Mexico State basketball team showed out for a near record crowd in another iteration of Grand Canyon's attempt at a rivalry, downing the Lopes 72-52.
The Aggies started strong with and under the basket layup from Ivan Aurrecoechea, followed by three straight threes from Evan Gilyard, Johnny McCants, and Jabari Rice. The Aggies maintained a lead and remained dominating the Lopes during the entire first half, and head coach Chris Jans' thinks their aggressive start was important.
"Two games in a row we got out of the gates well," Jans said, referring to this game as well as their Thursday battle with Bakersfield. "Some of us made almost every shot the first four or five minutes. It reminded me of the Bakersfield start. Then we got that big lead and talked in the last media time out like win this segment lets win this segment, and we were up to 18 at the time, and then we went to the locker room up nine, so we didn't win the segment."
NM State didn't let their small lead affect their playing and went into the second half strong. The Aggies converted eight points off turnovers in the second half and 19 points on turnovers throughout the entire game, going up by as much as 27 at one point.
"We came out in the second half and kind of reestablished ourselves, and other than a couple two or three-minute stretches, I thought we did a pretty good job of moving the ball against the zone and not being stagnant," Jan's said. "Certainly, took a lot of threes, but you're going to get that when you play against the zone. Other than one or two, I thought we took pretty good shots, so it felt good to have a stress-free game. That was much different than Thursday night."
Even though the game was relatively stress-free, GCU came in with some big players that the Aggies has to work around to maintain the lead. One of those players is Alessandro Lever, who ranks sixth among returning scorers in the WAC and averages sixteen points a game.
"You know he commands a lot of respect. He's a very good player," Jans said of the Italy native. "He's just got that rare combo with that size that when you get around the basket, he plays hard and gets gritty and he can do a lot of things. He's got great footwork, and then he can stretch you out obviously and shoot with range, so he's a tough guard being the five.
"We basically just tried to get the ball out of his hands as much as we could around the basket and rotate and get some other guys to be there," Jan's continued. "First half actually I don't think he scored a basket. He's a heck of a player."
Not only was the performance the team put on great, but the excitement from the fans was what really made the game. Jan's said he loved getting to soak in all the energy from the Aggies.
"When I walked out of the tunnel for the first time, I was like, wow, I mean, you've got other games like that, but you can just tell it was bigger," Jan's said. "There were more people in the seats that in the past two years at least from my experience and so kudos to those who made it and it was a heck of a night. I've heard so much about what it was like back in the day, and these crowds and these games and I love hearing the stories it connects me to the rich history of this program, and I love getting closer to it."
The Aggies will look to continue their 11 game winning streak in Chicago on Feb. 6th when they take on Chicago State.
Leave a Comment
About the Contributor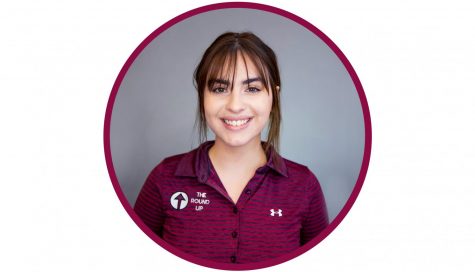 Mia Tontodonati, Sports Writer
Mia Tontodonati is in her freshman year and her first year at The Round Up. She attended Las Cruces High School and participated in Bulldawg Broadcast...