AgFest, Aggie After Fest to take place in Santa Fe tomorrow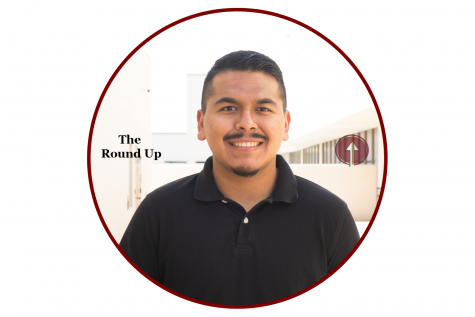 More stories from Luis Rios
The New Mexico Farm and Livestock Bureau will be hosting AgFest followed by the Aggie After Fest hosted by the New Mexico State University College of Agricultural Consumer and Environmental Sciences Feb. 4 in Santa Fe.
According to Dalene Hodnett, director of communications and media relations for the New Mexico Farm and Livestock Bureau, AgFest is a ticketed event where New Mexico farmers meet, network and share their concerns with legislatures.
"We will have about 500 people there, milling about, meeting, greeting and talking about issues. They go from booth to booth to hear to hear about the particular issues of the associations," Hodnett said.
AgFest will take place at the Santa Fe Community Convention Center at Santa Fe, NM from 6 p.m. to 9 p.m.
Hodnett said the event will feature 50 booths that highlight agriculture with some serving traditional New Mexican food.
"Associations like the New Mexico Beef Council and the New Mexico Cattle Growers Association will have booths. A lot of those booths will serve food. People who go to AgFest can experience New Mexico famous crops like chile and pecan," Hodnett said.
NMSU Chancellor Dan Arvizu and NMSU President John D. Floros will be attending AgFest. Organizations like the NMSU Sam Steel Society, College of ACES and the New Mexico Department of Agriculture are also attending the event.
Director of Public Affairs for the New Mexico Department of Agriculture Kristie Garcia said members of their department will attend the event. The department's chef ambassadors, John Hartley and Rocky Durham, showcasing New Mexico products as well.
"Our chef ambassadors this year will be doing apple empanadas with green chile and a pecan caramel sauce," Garcia said.
Garcia said staff of their department will also attend the event.
"As far as staff attending, there will be Secretary Jeff Witte, more than likely our Deputy Director Anthony Parra and about three or four people from our marketing team who will be setting up the booth," Garcia said.
Garcia's thoughts on AgFest was described as the perfect opportunity for everyone attending the event to be more informed about New Mexico agriculture.
"It's the perfect opportunity to inform everyone in attendance about New Mexico Agriculture. Everyone has their areas of expertise and knowledge but if there are legislators and staffers that aren't familiar with the ag industry in New Mexico," Garcia said.
After AgFest, NMSU College of ACES will host their fifth annual Aggie After Fest. The event will start from 8:30 p.m. to 11 p.m. at The Living Room bar at Inn at Loretto.
Cindy Nicholson, Director of Development for the ACES, explained what Aggie After Fest is and the reason it was created.
"We're having a gathering of Aggies, partners and friends because we have so many alumni that go out to AgFest. We thought it would be nice to have something after to reconnect or meet new people," Nicholson said.
Nicholson commented on both events as a chance to meet new people.
"I think it's wonderful, we get to see a lot of people that we don't get to see down in Las Cruces," Nicholson said.
Hodnett expressed how important Ag Fest can be for the agricultural community.
"It's a terrific opportunity for the agricultural community, to get out and meet their legislators and representatives. So often they're in rural areas that are kind of isolated from what happens. This is really an opportunity to highlight their issues and remind legislators about the importance of agriculture to New Mexico," Hodnett said.
Leave a Comment
About the Contributor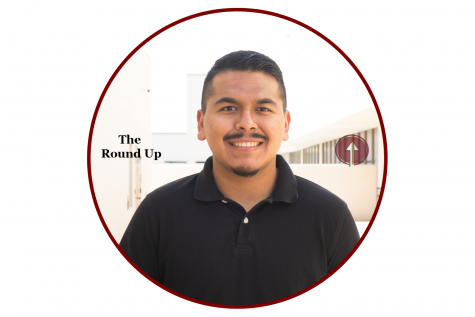 Luis Rios, Lifestyle Writer
Luis Rios is a senior entering his fourth year at The Round Up and his second year as Political Writer. As he works towards completing his major in Journalism...