NM State softball falls to No. 20 Razorbacks after two big wins to kick off 2020 season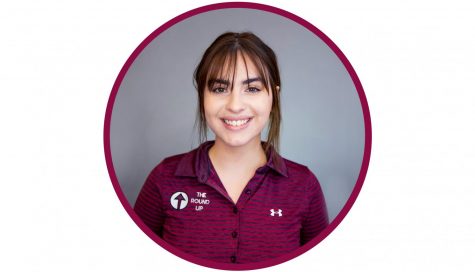 More stories from Mia Tontodonati
After back to back wins to start the softball season against power-five foe Nebraska and Bradley, New Mexico State lost their first game of the season 5-4 to No. 20 Arkansas on day three of the Troy Cox Classic.
The Aggies started extremely strong coming out in the second inning with three home runs in a row set off by Ramsay Lopez and then followed immediately by Casie Roberto and Matalasi Faapito. All three were hit deep into center field and allowed NM State to gain the lead early 3-0.
The Razorbacks were kept in check up until the fifth and sixth innings, when they to obtain two home runs, one from Audrie LaValley off a Braxton Burnside single into centerfield and another from Sam Torres off a LaValley single to shortstop putting them only a point below the Aggies.
Entering the seventh inning, it looked as though the Aggies would take the victory, but Arkansas managed to make a comeback with two home runs from Danielle Gibson and Linnie Malkin, respectively. In the end, the Aggies scored again off a single to third base from Nikkie Butler, but it wasn't enough to make a comeback.
While the loss put an end to a perfect start to the season, head coach Kathy Rodolph is still proud of her team's effort against the 20th ranked team in the nation and is ready to use the loss as a learning experience.
"Well, I mean Arkansas is 20th in the country, so I think it's definitely a team that we want to be able to match up against, and I feel like we had some tremendous softball tonight," Rodolph said of the game. "They were able to capitalize late in the game, and I thought we almost were able to come back, but I'll tell you what. This is a fighting group. It won't wound us. We will get stronger and be better for it."
Despite the loss, the Aggies put on a show and made it known they are a force to be reckoned with. Rodolph, in her 16 years at NMSU, said this is one of the best teams she has ever coached.
"This is going to be one of the most exciting teams that's ever played here, and I think if people give us a chance and give us a chance and come out and take a peek, they'll be hooked," Rodolph said.
"We've had an awful lot of talent over the years, but I feel like this is overall the most depth- and when you have so much depth it doesn't have to ride on one player, so they get to stay fresh day in and day out so that we can move them in and out of the lineup and they don't have to wear it."
NM State will finish off the tournament back on the field tomorrow when they take on UTEP at 2 p.m. at the NM State Softball Complex.
Leave a Comment
About the Writer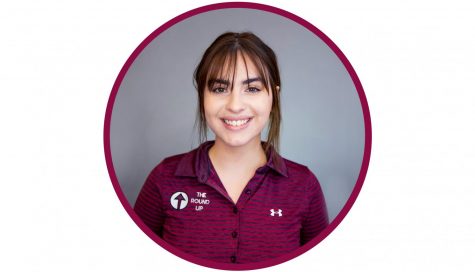 Mia Tontodonati, Sports Writer
Mia Tontodonati is in her freshman year and her first year at The Round Up. She attended Las Cruces High School and participated in Bulldawg Broadcast...