Kirby looks to make instant impact in first year leading NM State baseball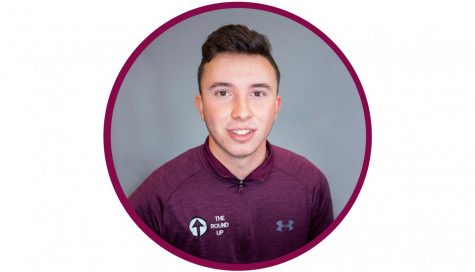 More stories from Anthony McKenna
After a successful off-season both in the gym and behind the scenes, the New Mexico State baseball team can finally set their sights on the time we've all been waiting for — baseball season.
With a new decade came a new head coach for the Aggies — Mike Kirby. The former Nebraska, Cal State Fullerton, Los Angeles City College, the UNLV, and Oregon assistant brings a wealth of experience and success to a program coming off of three-straight 34-plus win seasons.
Kirby was part of Nebraska's management with three NCAA Regional appearances, helping five of players during his tenure earn All-American honor. While Kirby's reputation in the dugout precedes him, a big point of emphasis is getting the most out of the team and having fun doing it.
"I think it's just about having fun on a daily basis, getting after our work, and emptying our tank every single day," Kirby said. "When everyone starts doing that and puts in the same level of effort and energy, and it's positive, then it's fun."
NM State returns a load of talent from last year's stellar group, headlined by their two All-Americans; junior Nick Gonzales — who hit .432 last season, by the way — and dinger king Tristan Peterson, who raked in 20 HRs in 2019.
"The personalities of all the guys on the team," Kirby said when asked what makes Aggie baseball different. "The 'ma'ams' and the 'sirs' that come out of these guys, and the level of help. No one's above anything, I mean my All-Americans are picking up trash after practice — that's pretty cool.
"Confidence, for me, is built in with all the work you put in. If everyone's busting their tail and putting in the work, and then you start seeing results, then you start building confidence… If you put in work, you're not just going to hand it to them, they're going to have to rip it from your hands."
The Aggies have found monstrous success offensively in recent years, putting up 570 RBIs and 80 baseballs over the fence last season for the most home runs in the country on their way to a 38-17 record that included 30 games of double digit run totals.
Mike Kirby already has a select eye on the atmosphere of post-season baseball, comparing it to an early away game where the Aggies will get a motivating taste of playoffs.
"We open up at home, and then a big road trip versus Texas A&M in College Station, and they have a projected top ten left handed pitcher that we'll be toed up against Friday night with our All-Americans," Kirby said. "That'll be a really good time to put the guys in that atmosphere…that's the atmosphere we want to end up in the post-season."
Kirby's big plans for baseball in Las Cruces has been met with open arms, with the first year head man embracing the city as much as they've embraced him.
"We're trying to get out in the community… I want every little kid that's playing little league right now to want to be an Aggie. I was at East Picacho Elementary School with my players and they went and read to first and second graders," Kirby said. "It's an L.C. thing for me, man."
NM State opens up their much anticipated 2020 season this week against Texas Southern University at Presley Askew Field in Las Cruces.
View Comments (1)
About the Writer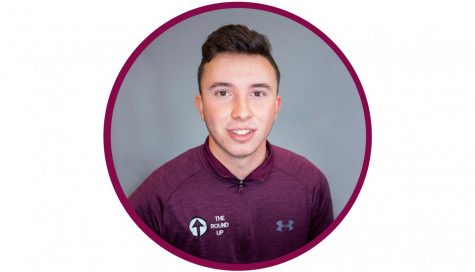 Anthony McKenna, Sports Writer
Anthony McKenna was born in Las Cruces, New Mexico. After living in multiple locations around the Southwest, Anthony decided to transfer to New Mexico...