Gonzales goes yard thrice to cap off NM State's series sweep over TSU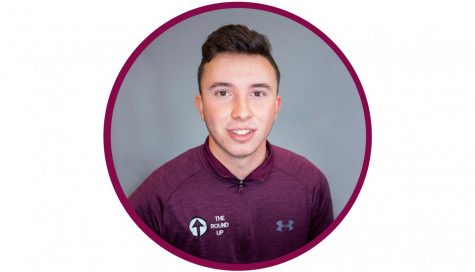 More stories from Anthony McKenna
The New Mexico State baseball team finished off a four game sweep against Texas Southern University Sunday at Presley Askew Field, beating the Tigers 15-8 behind a career outing for future top-10 MLB draft pick Nick Gonzales.
"It's really important to win on a Sunday, whether you play three games or four," head coach Mike Kirby said. "It's when guys are the most tired and you've got to really dig down for some extra effort, and I think the guys did that today."
Sunday called for a monstrous Nick Gonzales showing, with the All American shortstop blasting a school record tying three HRs — including a grand slam — and nine RBIs.
"Going in Friday night, the nerves are pretty high and you just want to get in there and find your first hit," Nick Gonzales said. "When I go up there, I just want to hit the ball hard and help the team win… I felt I could have done a little better, so I worked on it in the cage today. I'm definitely confident in the coaching staff, my worries are more within the team…We gotta go out and play our game, they can't go play for us."
Coach Mike Kirby weighed in on how special it is to have an All-American in the second spot of his batting lineup.
"He's just a special player, if he's not the player of the week for the country, I don't know. All he does is come up big," Kirby said. "He's just a fabulous player and I'm blessed to have him on the team."
Jason Bush had himself another day on the series, going four for five with four doubles. Second to Gonzales' RBIs, an offensive showcase was also put on by Tommy Tabak—going two for four with a double and two RBIs.
Starting pitcher Chris Jefferson threw five shut-out innings for the Aggies, allowing only four hits — all of who were left on base by NM State's solidified defensive play. NM State also showed the depth of their pitching staff, having the Tigers face five different pitchers — who combined for seven strikeouts on the day.
"Chris Jefferson was outstanding today, he came in and in five innings, threw 70 pitches and pounded the strike zone." Kirby said. "It was [also] important for Sammy to get his feet wet. This is big time baseball, it was good to see him out on the mound."
NM State was also very patient at the plate, getting walked 10 times compared to only walking four Tigers in their lineup.
The Aggies exit the opening weekend of the 2020 season undefeated, and will be back on the diamond on Friday to open up a three game series against Iona at Presley Askew Field in Las Cruces.
Leave a Comment
About the Contributor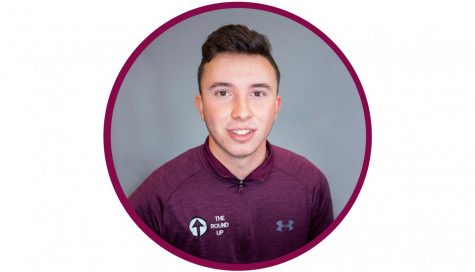 Anthony McKenna, Sports Writer
Anthony McKenna was born in Las Cruces, New Mexico. After living in multiple locations around the Southwest, Anthony decided to transfer to New Mexico...