NMSU kicks off PRIDE season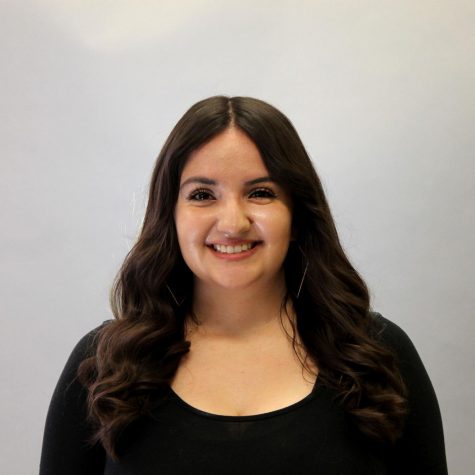 More stories from Aimee Ryan
PRIDE season at New Mexico State University is being recognized this semester as NMSU's LGBT+ Programs will be hosting and co-sponsoring five free events that are open to the NMSU and Las Cruces communities.
Director of NMSU LGBT+ Programs Zooey Sophia Pook said that this season of events is meant to celebrate the diversity of students in the LGBT+ community and to foster participation in campus life.
"The significance is that there's a broad diversity of students that represent the LGBT+ community. We have people from every major, every background, every race represented— we've currently got over 2,000 students signed up to use our services. Pride season is really creating events that represent the diversity of our students, speak to who they are and hopefully get them participating in campus life," Pook said.
Upcoming events include speeches and performances from figures in the LGBT+ community, a movie screening and the LGBT+ Programs Annual Drag Show.
Feb. 10, Live Performance Art by Lady Dane Figueroa Edidi
LGBT+ Programs along with NMSU's Black Student Association hosted Lady Dane Figueroa Edidi to collaboratively honor pride season and black history month in the Corbett Center Auditorium.
Figueroa Edidi is a writer, musician, poet, priestess, and an African-American trans woman also known as "The Ancient Jazz Priestess of Mother Africa." The performance artist read poems and performed pieces out of her books.
NMSU student Olivia Farjardo attended Lady Dane Figueroa Edidi's performance and said that the messages conveyed in the performance works were affirming to her.
"Me as a student, I guess even me as like a transgender woman, it was very affirming to see a transgender woman thriving in the community, doing these talks about issues—it helps me understand that like maybe there's groups of people that see me as 'lesser' but this helps me understand that we can also thrive in the community," Farjardo said.
Feb. 20 at 6:30 p.m., Intersectional Talk About Inclusion in Education by Stacey Waite
Long Island poet, educator and scholar Stacie Waite will be performing poetry and hosting a discussion on intersectionality and inclusion writing in Corbett Center Dona Ana Room 312.
The event will be hosted by the English department and co-sponsored by LGBT+ Programs. Pook said that the event will include performance art as well as a workshop component that will teach students how to be more inclusive with intersectionality in their literary works.
March 16 at 7 p.m., Annual LGBT+ Programs Drag Show
The annual drag show hosted by LGBT+ Programs is one of the biggest events at NMSU every year and serves to connect communities, Pook said.
"This is not only our biggest event, but it is one of the bigger events at NMSU and it's definitely the biggest drag event in this area.," Pook said. "This is an even that speaks to a LGBT phenomenon that is very popular in the mainstream, so this is a great way to bridge our community with the broader NMSU community, with the broader Las Cruces community and to really create that culture where we are celebrating who people are."
Three national performers and two performers from Albuquerque will be included in the show's lineup and the NMSU student perfomer lineup is currently in the works. The theme for this year's show is spring break.
The annual drag show also serves to connect future Aggies in the LGBT+ community to the university, Pook said.
"It's a really great event because like I said, there's not a lot of LGBT resources in Las Cruces, so we will get a lot of younger people—high schoolers, middle schoolers—coming out to that and we get to meet their parents. You know, these are our future NMSU students so for them to get their first resources here and to feel accepted here, I think it's a big deal for us and for NMSU," Pook said.
April 7 at 7:30 p.m., "All the World's a Stage: From Exclusion to Inclusion" by BD Wong
NMSU's Honors College hosts what is called the University Speakers Series each year by bringing speakers of international acclaim to present lectures that are free to the public. This year, the college will be hosting actor Bradley Darryl Wong, also known as BD Wong, who has had roles in Broadway, television series and movies.
With Wong being a gay male actor, students in LGBT+ Programs wanted to include his event into pride season by co-sponsoring the lecture which will be hosted at the ASNMSU Center for the Arts.
Honors College Dean Miriam Chaiken said that the college is happy to see the lecture compliment pride season.
"We are grateful to the LGBTQ+ office for their co-sponsorship and happy that it is a good complement to the pride events underway," Chaiken said.
April 20 at 7 p.m., Movie Screening: Never Goin' Back
The final event to be featured in pride season is co-sponsored by the NMSU Creative Media Institute and includes the showing of the 2018 film "Never Goin' Back" at the CMI Threatre in Milton Hall.
The film is a comedy-drama and is being screened during pride season for its representation of two lesbians as the main characters, Pook said.
"The story is a lesbian love story. It's a comedy, so it's not specifically just about who they are—it's just a story of two people that happen to be lesbian which creates another great opportunity for our students to see who they are represented in important and positive ways," Pook said.
Leave a Comment
About the Contributor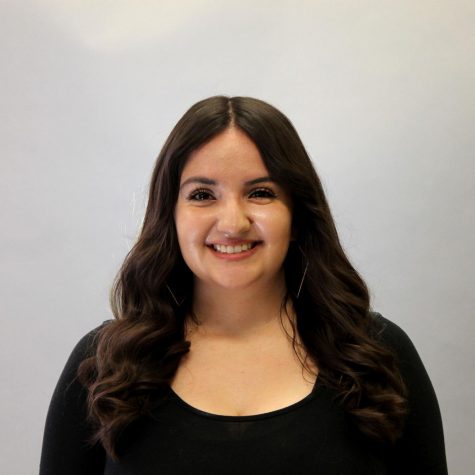 Aimee Ryan, Managing Editor
Aimee Ryan is a senior and Southern New Mexico native entering her fourth year at The Round Up and her first year as an editor. She worked as a staff writer...