Rice goes for 29, beats the buzzer to lift NM State over UVU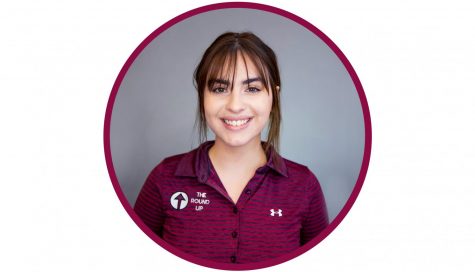 More stories from Mia Tontodonati
In a game with 11 lead changes and seven ties, the New Mexico State basketball team was able to squeak out an 84-82 win over Utah Valley on Saturday afternoon thanks to a last second Jabari Rice three.
From the beginning, it was a tight game. It took the Aggies two minutes to get their first shot in and 4 minutes to tie the game 4-4. At this point, NM State had only made four out of their last ten shots while the Wolverines had made five.
The game stayed extremely back and forth with the teams tying four times in the first half. The Aggies did manage to stay on top after the ties and concluded the first half 40-34 while scoring eight points off of four turnovers.
Progressing into the second half, NM State kept a solid lead until around the eight-minute mark when Utah Valley stormed back, leaving the Aggies in a scoring drought for almost four minutes. The Aggies had several opportunities to score as they had one turn over and one steal but missed two shots and two free throws over the four minutes.
At this point, it was a point for point battle, and the teams tied three more times with four lead changes. In the end, there were six seconds left on the clock, and NM State trailed 82-81 after a TJ Washington made free throw.
With just six seconds left, Jabari Rice took the ball and put up a prayer from three with the time expiring.
It went in.
"I still haven't fully grasped the meaning of it and how important it was, but I'm just happy we got the win, and I'm happy my teammates stuck with me," Rice said. "When he hit both free throws, something in my head was thinking about UNM, and I missed the shot over there in the corner at UNM to tie the game.
"So, something in my head just wanted me to try and help my team out as much as I can. The ball came, the way I wanted it to, and I got the dribble and off — the shot went in."
Less than a second was added back on to the clock, but it wasn't enough for Utah Valley to make a comeback. The Aggies pulled off another win keeping them undefeated in the conference 12-0 and advancing their winning streak to 15 games in a row.
While it was an impressive win, head coach Chris Jans is unsure his team deserved it.
"You know I told coach Madsen they deserve to win the game. I'm not sure we did," Jans said. "For whatever reason, the basketball gods or somebody up there was shining down upon us to allow that ball to go through, and I just gotta think that some of it has to do with the fact that we got the final four team here and all these fans. I just don't think they wanted all these Aggie fans to go home in a bad mood. So, I'm just glad it went in."
There were several reasons tonight's game was so special. It was the reunion of Lou Henson's 1970 Final Four team, and marked the 100th career win in Division I for Jans, making him now the 27th fastest coach in D-I to reach this mark.
"It's just so surreal to me," Rice said when asked about what it meant to make the shot in front of the 1970's team during Jan's 100th win. "It's something you dream about- and it actually happened in front of these type of people."
"I'll never forget it," Jans added. "I'm sure as I get a little bit older that will be nice to never forget how we won that particular game because there's no way you forget these games."
The Aggies will retake the hardwood on Saturday, Feb. 22. At 7 p.m., when they host UT Rio Grande Valley.
"I'll never forget how we got to this point, and we're just gonna get ready for the next one," Jans said. "That's just how it works."
View Comments (1)
About the Contributor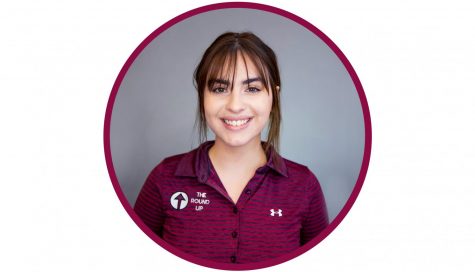 Mia Tontodonati, Sports Writer
Mia Tontodonati is in her freshman year and her first year at The Round Up. She attended Las Cruces High School and participated in Bulldawg Broadcast...