Jans, NM State clinch third straight WAC regular season title with win over UTRGV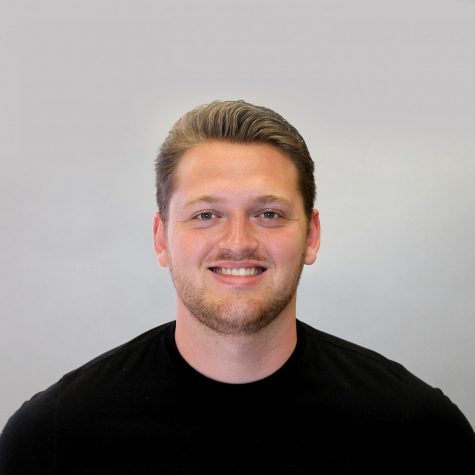 More stories from James Martin
Another year, another WAC regular season title for Chris Jans and the Aggie basketball team, who took care of business against UT-Rio Grande Valley 78-62 Saturday night to clinch the conference's top-seed for the third time in the last three years — with three weeks still left before the start of the WAC Tournament in Las Vegas.
"It feels great. When you've taken over that's won at the level that New Mexico State has, it's a little daunting… You feel pressure to keep up with the Joneses and try to make it better," Jans said of his three-peat to start his career at NM State. "We're excited about winning three regular season championships in a row — in my opinion, it's one of the hardest things to do in college basketball because it's such a grind.
"I'm proud of our kids, especially this year. The way we had to do it — a roller coaster, all the injuries, they stuck together and showed a lot of character, so we're excited to cut the nets down and have another trophy."
The Aggies couldn't have gotten off to a much uglier start by their standards, hitting just one of their first nine shots and falling behind by as much as seven points in the game's first 10 minutes.
A switch would be flipped halfway through the contest's opening half, though, with NM State lighting UTRGV up for a 32-11 run — including 14-straight points over the span of two minutes where the Aggies hit seven of nine shots, highlighted by a pair of Terrell Brown threes and an Ivan Aurrecoechea alley-oop finish off of the Johnny McCants feed — to put the Vaqueros down by as many as 18 points.
NM State's suffocating defense should get some due credit as well, with the Aggies holding UTRGV to just three made field goals in their final 15 field goal attempts of the half.
UTRGV would warm back up early in the second, hitting three-straight from beyond the arc to cut the Aggies' lead to just eight three minutes. NM State would stop the immediate bleeding with a run of their own, but the Vaqueros would hang tight, staying within single digits for a good chunk of the final period of play.
The early favorites to represent the WAC in the NCAA Tournament would prove their quality as the second half raged on, methodically forcing UTRGV into submission for their 16th straight win of the season — a mark good enough for the second longest active streak in DI basketball.
Terrell Brown looked every bit the part of a preseason All-WAC First Teamer, hitting four threes and putting up an efficient 18 points on just nine shots, and Jabari Rice continues to stuff the stat sheet for the Aggies, chipping in six rebounds, five assists, a block and a steal to go with his team-high 20 points.
"It just feels like relief… We've been putting in a lot of work, and it's been rough days," Rice said. "Very rough days, rough games, [tough] non-conference — it just, how good we stuck with it and how much we came together is probably the best part. Not even [the trophy], just celebrating with each other."
Trevelin Queen also looked to regain his flashy form, adding eight points, a few rebounds and a pair of steals while managing to exceed 20-minute mark for the first time since going down in January with a torn meniscus. Queen missed five games and was not due back until the conference tournament, but returned to the hardwood in a limited role last weekend to defy the timetable.
With the conference title locked down, the Aggies will now hit the road for a pair of away games against GCU and CSU Bakersfield before finishing off the regular season in the Pan American against Cal Baptist, but they're far from overlooking the immediate tests ahead of them.
"Honestly, I don't think this is enough for our team. Just winning the WAC regular season — it's not enough. We want to win the championship, we want to go far in the NCAA, and we want to go win an NCAA Championship," Evan Gilyard said. "We come in every day, we work hard, and with Jans, there's no way you can get comfortable."
Leave a Comment
About the Writer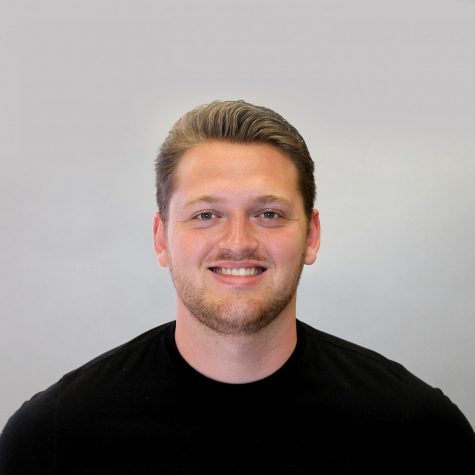 James Martin, Sports Editor
A Las Cruces native, James Martin enters his fourth year at The Round Up and second as Sports editor. The senior loves Minecraft and good vibes and is...