Regents Row, Roberts Hall scheduled for demolition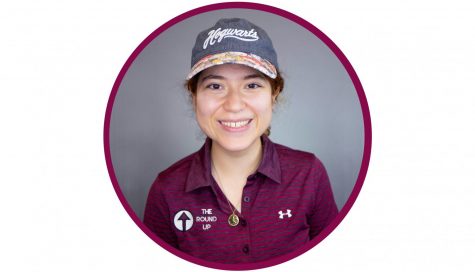 More stories from Lauren Roman
Both Regents Row and Roberts Hall are scheduled to be demolished starting August 2020. The buildings once housed temporary office complexes and student dorms.
The New Mexico State University Chief Architect Heather Watenpaugh said the buildings "exceeded their useful life on campus."
"These facilities are no longer needed for a large amount of 'swing space', and there's an active initiative by the NMSU system to remove non-contributing buildings from the campus inventory," Watenpaugh said.
Despite Regents Row being unoccupied, the university has had "to invest $675,000 in maintenance costs," according to Watenpaugh.
The NMSU long range master plan dictates that a "multi-disciplinary research facility or welcome center will replace the location."
"Regents Row is the top priority on the planned for demolition list of buildings," Watenpaugh said. "Immediate use of the sight [post-demolition] will be an open space in preparation for a new academic centric building. The site remediation will include soil preparation, landscape with native plants and seeding. But all viable trees will remain."
According to Watenpaugh, the state will fund the project and the new building will maintain a "Spanish Renaissance Revival style."
"The building will have modern amenities and function expected of today's students and beyond," Watenpaugh said.
Justin Bannister, vice president of marketing and communications voiced his opinion over the demolition of Roberts Hall, having had his organization stationed there for thirteen years.
"Our organization moved into Roberts Hall August of 2007 and had worked for NMSU the year before," Bannister said. "I had also stayed in Regents Row as an undergraduate freshman."
According to Bannister, there were multiple issues with Roberts Hall that often interrupted the organization's work performance.
"This last winter the heating went out two or three times. And in the last couple of summers, cooling hasn't been as great as it could've been," Bannister said. "So, working under those conditions was not ideal. But we still showed up and did the work."
The marketing and communications department is "a diverse group," according to Bannister.
"We have media relation specialists and communication specialists who interact with news media on a regular basis," Bannister said. "We also have graphic designers, copyrighters, editors, photographers and social media people. Basically, people who oversee every aspect of communicating."
Despite the demolition of Roberts Hall, the marketing and communications department have five different locations at the NMSU campus and were able to transition to their office spaces without difficulty.
"We have some folks who are in Garcia Hall, Genesis Center, Milton Hall, Gerald Thomas and Hadley Hall. Everyone who was in that building now has a place to work," Bannister said.
Complete removal of the building is expected to be completed by August 2020.
About the Contributor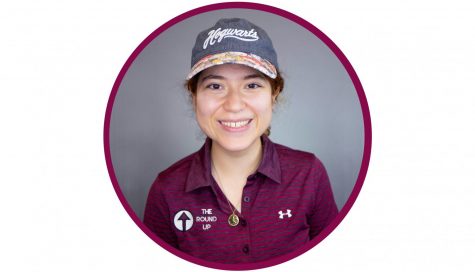 Lauren Roman, Staff Writer


Lauren Roman is a junior double majoring in Animation and Marketing at New Mexico State University. She has been a staff writer for the Round...